Since reforming at the end of last year, Twisted Wheel have kept themselves busy, including talking to Getintothis' Amos Wynn about reforming, touring and how rock n roll is still alive.
Since reforming, Twisted Wheel have been busy travelling the country playing as many venues as possible, with another performance in Liverpool approaching when they take to Jacaranda Records on November 3.
After turning his back on music for a few years, Jonny Brown says it has been 'really nice' to be back, noting that from the start 'everyone has been mad for it, all the old crowd have been coming to the gigs, but we have got new fans as well, so it is interesting to see the diversity in age. As the years have gone by people have still been listening to us, we haven't been forgotten, it's great to be back and seeing people singing all the old songs.'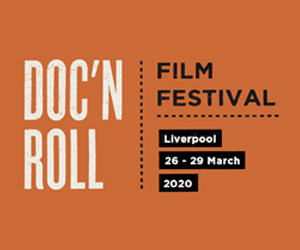 The sight of seeing people singing along to his songs again is something the front man has cherished, as it shows 'they actually mean something to people, and it's not just something anyone could write, we are not just any old band.
'I've met people who have told me the songs have been the soundtrack to their major life experiences and memories. My music has got people through drastic stuff in their life and it's an honour to be in that position.'
Brown's decision to get Twisted Wheel back together came while jamming with another band and trying to figure out which direction to go in. 'A few people said to me 'why don't you bring Twisted Wheel back, people will love it and a comeback will go down well. Me being bored and needing something to do in life made me think 'let's have a go.''
The singer is now quite confident that the decision to bring back the Saddleworth four-piece was 'the right thing to do.'
The band, Jonny Brown, Richard Allsopp, Harry Lavin and Adam Clarke, released their comeback EP, Jonny Guitar, back in June, with Brown stating, 'it has been going down just as good as the old stuff, so we can't complain.'
Brown believes Jonny Guitar was a 'good comeback' and had a 'different vibe' to what they had released previously.  'I think we have better songs that are yet to come but I think we picked the best ones to form the EP. I'm happy with it, I didn't want to give the best stuff away as we have an album to do yet.'
Of the four tracks on the EP, Brown's stand out song is Rebel with it having 'a lot of depth to it' and gives a taste of the direction the forthcoming album will take.  Although the EP is named Jonny Guitar, Rebel has been a lot of people's favourite and has proved a popular track.  'I intended it to be that way, the response has been great, and I couldn't ask for anything else' he says.
News Wrap:  Live at Leeds 2019 line up, Indoor Pets stolen equipment appeal, Zuzu and LUNA gig news
The popularity of the EP was evident when it went to  number one in the physical charts, all without the help of any record labels after releasing it themselves. 'I was absolutely over the moon, when we came out first time we did alright, but we never got number one in any charts. I did have a feeling this would, I don't know why. I think if anything, it is well deserved and shows our fans are real and will go out and buy physical copies.'
Seeing guitar bands getting into the charts pleases Brown as he feels it shows 'rock 'n' roll is still alive and kicking. It gives us hope that it will survive and in no way is it dead.'
One thing the singer had hoped for was more radio plays. 'Maybe some radio stations found Jonny Guitar too rough around the edges, but I refuse to sell out and turn into a wishy-washy indie band just for radio play. We are keeping it raw and the fans seem to dig it.'
A big thing for the four-piece is producing something that the fans can enjoy. 'Anyone who starts a band would like to make money and stuff like that but it's about making stuff that means something and for most people the main thing is to entertain.'
Entertaining fans has been exactly what Twisted Wheel have been doing throughout this year with non-stop tours up and down the country. Brown says he can't pick a standout one, 'they've all been great in their own way, I can't say if one was better than the others.'
He was surprised by the turnout in Newcastle as 'we never used to do well there years ago, it was a tough place, so to go back and have such a good crowd shows the music has travelled and people are digging it up there.'
As well as their own shows the band enjoyed a support slot at Liam Gallagher's Old Trafford Cricket Ground gig.  'Great way to end  the summer, we couldn't ask for anything more, playing in front of a big crowd with a legend that is Liam Gallagher.'
The four-piece also have their own Manchester show coming up at Gorilla, as part of a huge tour that will see them out until the end of this year.  'It is one step up from the last Manchester gig, so it is great to up the venue with each gig, hopefully we will be doing the Ritz next. I can't wait for our next tour, people who missed us on the last one can come out to support us.'
Since the band's first run, Brown admits he still 'loves' the bands he has always loved but is also a big fan of finding new music that he never knew existed. He also believes 'it's hard to pinpoint my influences because I listen to so much different stuff, I'll always be a big music fan and it ranges from everything that can inspire me.'
As the band look towards the future, Brown is hoping their third album could be ready for Christmas but sagely points out 'in life things never go exactly to plan'.
Comments
comments