Rude Audio talk about hangover cures, wandering around undressed and more in Getintothis' latest instalment of 13 Questions.
Rude Audio are a DJ and production collective who recently released their Rude Redux EP, described in these very pages as capturing the 'woozy dub and electronic throb of a mid-nineties Leftfield', which is high praise indeed.
Based in South London, Rude Audio is essentially a collective with a history of putting on underground parties, releasing the occasional dubby Balearic opus, working with the likes of Paul Weller, Lemon Jelly and Royal Blood and generally mooching about anywhere that doesn't have bouncers or operate a dress code.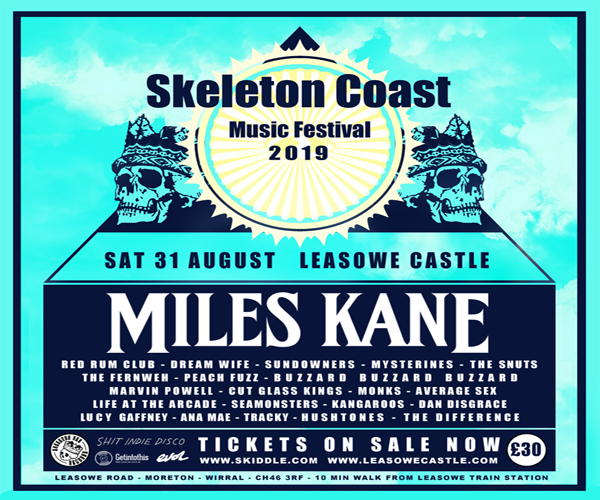 Getintothis caught up with the collective and forced them into answering one of our fiendish 13 Questions pieces.  Read on to find out about hangover cures, a very messy night out and paroxysms of existential panic.
Where are you and what are you doing?
'Sitting at a large table, staring at a mess of papers, folders, cds 7" singles and pens, feeling caffeine jittery and slightly sad, post – Convenanza Festival, in the castle at Carcassonne France.'
How is that working out?
'Slowly, with occasional paroxysms of existential panic.'
What is the last album you listened to?
'Patti Smith  – Twelve (2 reasonable tunes on it, the rest is a bit plonky. I only bought it for a Jefferson Airplane cover she does on it. I love Jefferson Airplane). In the next day or 2 I shall be listening to Allah Las – Worship The Sun and The History Of UK Underground Folk Rock 1968 – 1978, both for the first time. And I will be playing One Dove – Morning Dove White intermittently, because I need to do that, sometimes.'
What inspires you to make music?
'The lack of records that sound like ours. That is, I want to listen to records that excite me viscerally, with thunderous dub basslines that rattle my breast plate and arpeggiated synth lines that sound like they could be thrashed out on a Fender Strat. And that sometimes have a droning Indian or Arab element. Lack of those kind of tunes drive me to create their like.'
Do you have any pre-gig superstitions?
'Not superstitions. But I endeavour to not get too twatted. I once found myself walking up some stairs in a Camden venue when I suddenly realised I didn't know where I was going or what I was doing and it wasn't until I opened the door and saw a DJ booth that I remembered I had about 20 seconds to cue up a new record and takeover from the DJ exiting the building. I learned my lesson.'
What is your favourite TV show?
'Historically, The Wire and The Singing Detective. More recently, the third series of Twin Peaks was mind meltingly immense. Currently, Better Call Saul feels like a worthy successor/prequel to Breaking Bad. And Mortimer and Whitehouse Gone Fishing was class.'
Content Liverpool – Baltic Triangle's new shipping container village seeks businesses
When was the last time you were drunk?
'Properly fall down, fucked up, forgot I said that, drunk? Hmmm…not for quite a while. Merry, thick of tongue, goofy drunk? A few days ago, at Convenanza, in France, sound tracked by Andrew Weatherall's disc selection.'
What's your hangover remedy?
'The classic – a small pig's worth of bacon, 3 or 4 eggs (scrambled), a can of Coke (full fat), a large bar of Cadbury's Dairy milk. In Convenanza, the cure revolved around salt pork, mushrooms and a whole baguette.'
Vinyl, CD, MP3 or Streaming?
'I still buy vinyl but rip it to cd for DJing. I have given up using vinyl to DJ because decks are so rarely looked after well. I use Cds to DJ – compiled from WAVs and vinyl I buy. If you follow.
When it's optimum – a 12" single with 1 track at 45rpm, or 2 at 33rpm, at a pinch – vinyl wins, it sounds warmer. But a CD or wav can sound better than the side of a traditional LP, where the tracks are crammed in at the expense of sound quality. And a long track on a 7" often sounds crap
 Streaming is purely for discovering new music, not listening to it once you have found it – sound quality simply isn't right for me.'
When were you last told off?
'About 10 minutes ago for walking around the house in a state of undress, with my hands down the back of my underwear.'
What is your best night out?
'What, like ever? And club/gig/ venue, or just generally? Or regular and currently? Not sure how to tackle this one…
There was a night in New Orleans when MDMA could be legally purchased – true dat – on the Texas side of the border where Dana, Ernie and I had a life changing 12 hours out and about in the French Quarter and uptown…but I somehow think that's not what you are getting at.
Club – wise, ever – Christ- I mean I have been to a significant number of the usual suspects but the best one ever would be a Gurn Party (terrible name but it was the 1990s) in Islington, at a venue run by the Adams family gangsters, where the DJs were Weatherall, John Kelly, The Chemical Brothers – then still under their old Dust Brothers moniker – Richard Fearless, Red Marc and Carl Reckless. I was one of the promoters.
I wouldn't know where to start with the stories, and the police raid at the end hilariously capped them all but I will always remember a clearly discombobulated Michael P approaching me on a heaving dancefloor, each eye operating independently of its counterpart and insisting that we needed to leave right then, to get to the party we were already at.
And John Kelly mixing Cameo's Word Up, into the Weatherall mix of James' Come Home, to crowd cheers, as Weatherall stood behind him looking a bit bashful, lingers as a memory
These days – for immense music and a sociable crowd, I love A Love From Outer Space. For the craic, it has to be the monthly art show at Flaxonptootch, in Kentish Town, North London.'
Tell us a secret
'I know where sea trout congregate on the Alde River – it's by the sluice, in May'.
Thanks for taking the time to answer our questions. Is there anything else you'd like to say?
'Yes please. You might like to check out our new EP, it's called Rude Redux and it's by Rude Audio it's out via Beatport, ITunes, Amazon and all good outlets on Zirkus Records.'
Comments
comments