Dundee lo-fi band Spare Snare stop off in Liverpool reports Getintothis' Will Neville, as part of a mini tour.
Scottish indie stalwarts Spare Snare pay their first visit to Liverpool in three years later this month to promote latest album Sounds, released last July.
Their tenth studio album proper was recorded by the legendary Steve Albini and issued on the band's own Chute Records label.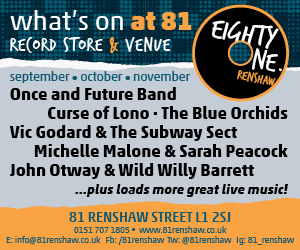 As well as playing at the Rockaway Beach Festival in Bognor Regis, headlined by Gary Numan and Echo & The Bunnymen, the band are undertaking three other dates this month.
The Liverpool show is taking place at 81 Renshaw Street, and is being promoted by Hyper Enough Presents and Trust The Wizards.
Lead singer/guitarist Jan Burnett said of the Liverpool date:
"It will be brilliant to play Liverpool, promoted by our chums, and a great opportunity to meet some new and like-minded friends. We will rock, we are the Snare."
Support comes from both Wirral pastoral indie combo Mono Sideboards and Runcorn noiseniks Lazy Mary.
The upcoming dates in full are:
January 11 – 81 Renshaw Street, Liverpool
January 13 – The Moon Club, Cardiff
January 14 – Eagle Inn, Salford
Comments
comments