The Citadel Arts Centre revealed on Twitter it is to shut its doors after 30 years, Getintothis' Nathan Scally has the news.
After celebrating its 30th anniversary just last year, 'ever decreasing arts funding' has forced The Citadel Arts Centre to close.
The Citadel charity will continue its work and events, but the building has been given up to keep the community services alive.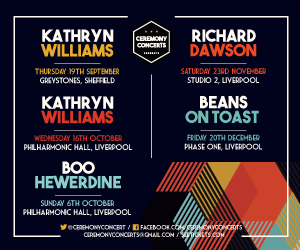 Tributes flooded in on Twitter from visitors past and present sharing their memories, and ruing the loss of the creative space.
Among the Citadel's rich history includes hosting The Stone Roses, The La's, The Verve, Cast and The Wedding Present on their rise to fame. Another feather in its cap was being voted one of the top 10 jazz and blues venues in the UK by The Independent.
Liverpool music gig guide: Enter Shikari, Deep Cuts, Bobhowla and more…
As yet another music venue closing in Merseyside – following Buyers Club and Maguire's Pizza Bar last year – it adds to the ever-growing problem in the area along with Constellations also having to adapt to the current climate with a move.
The Citadel is closing down! 😞 There will literally be nothing left in St Helens soon

— UpperGwladysBlue (@UpperGwladysBlu) January 9, 2019
I hope @sthelenscouncil gets its act together @citadelsthelens is one of the most culturally important buildings in the UK – 5th oldest Playhouse in the country 4th is the Royal Opera House. Yes St Helens in your town @ConorMcGinn action needed https://t.co/CkzYfdy3p5

— Nick Taylor (@Nick4P) January 8, 2019
Doors will close for the final time on June 30, with bands such as The Lancashire Hotpots and Space set to grace the stage between now and then.
UPDATE: The staff at the Citadel have today said: "It's difficult to put into words how it feels as we say goodbye to the Citadel Arts Centre. We would like to take the opportunity to thank each and everyone of you have supported this special venue that has meant so much to so many people for over 30 years.
"The important work we do with children, families, disabled and elderly people will continue in the public realm as 'Citadel Arts' so please keep in touch and keep your eyes peeled for us popping up in unusual spaces across town. But for now, we say farewell to this iconic building and we take so many wonderful memories with us."
We wish them well.
Comments
comments