The Gallerys become the latest subjects for Getintothis' set of 13 Questions and tell us tales of getting drunk and being told off.
The Gallerys are a three-piece hailing from Kent and play guitar driven indie pop.
Getintothis featured the band in our first Introducing column in January of this year, shortly after the release of their Lucid Trail EP.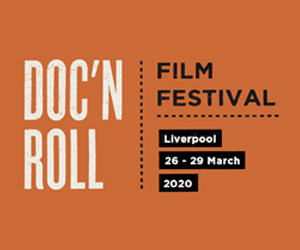 The Gallerys create thoughtful songs with pitch perfect harmonies that display a love of 60s pop and 90s indie.  They can rock out and also turn their hand to introspective acoustic loveliness, such as the title track of their EP.
It is still only early days for them, but they display a knack for songwriting that promises big things for the future.  They have over 200 gigs under their belt so far, so no-one could accuse them of not giving it their all.
To look into what makes The Gallerys tick, we sat them down and asked them 13 questions.  Read on to find out about what Suggs is like when he's hungover and where the best venuw in the world is.
1. Where are you and what are you doing?
'We've been quiet for a couple of months, working hard on a brand new EP Lucid Trail which was released on 29th December 2018. As an independent band without a manager or label it was a lot of work, but 100% worth every second.'
2. How is that working out?
'We're proper proud of the final result! Feedback has been extremely positive. Now the records out, we're looking forward to big things in 2019.'
3. What is the last album you listened to?
'The Age Of The Understatement- The Last Shadow Puppets.'
4. What inspires you to make music?
'Writing songs that people can connect and relate too. Everyone goes through life with ups, downs and crazy moments. We put some of our moments into our music.'
5. Do you have any pre-gig superstitions?
'Never play the entire gig set in a rehearsal the same day of the show.'
6. What is your favourite TV show?
'Peaky Blinders.'
7. When was the last time you were drunk?
'Last night at the after-show party for our headline This Feeling show at Tunbridge Wells Forum, was a good laugh.'
8. What's your hangover remedy?
'A dressing gown, cuddle with the dog and a strong dose of Jeremy Kyle.'
9. Vinyl, CD, MP3 or Streaming?
'Vinyl. We've always collected vinyl.'
10. When were you last told off?
'For being 'too loud' at a gig. We only cried for a few seconds.'
11. Who is the nicest 'celebrity' you've met?
'Suggs, when we supported Madness. He was ridiculously hungover from a gig the night before, what a lovely bloke tho. Legend'
12. Tell us a secret.
'We don't like Mondays.'
13. Thanks for taking the time to answer our questions. Is there anything else you'd like to say?
'It's been an absolute pleasure. We'd like to thank everyone who has supported us this year, we left 2018 by selling out the best venue in the world (Tunbridge Wells Forum) and that's always been a dream of ours.
2019 is only going to get better and better and we have huge plans on the way, stay tuned, we love you all x'
Comments
comments