The Entire City launch single at EBGBS while Cassia set to headline The Zanzibar Getintothis' Lewis Ridley with the news this week.
Sorry will play Sound as part of their UK tour in May, courtesy of I Love Live Events.
They've just released their eerie sax tinged track Jealous Guy, a sideways look at the John Lennon tune, which typically obscure in terms of their work.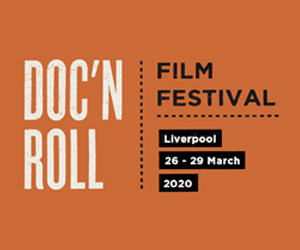 But despite never settling on a sound, as such, they have gathered fans whilst being on what seems to be a constant tour of the country.
The London band have forged their trade in support slots underneath the likes of Shame, and part of the upcoming tour will be with Fat White Family, however the stage will be theirs on Friday, May 3.
Enigmatic London four-piece black midi will play Liverpool's Phase One in June.
They formed just a year ago, but since then they have cemented their reputation as one of the hottest new underground bands in the UK.
They have this week released the video for their latest single, Crow's Perch, which you can watch below. They'll play Phase One on Friday, June 21.
Up the road, Macclesfield trio Cassia will headline The Zanzibar later this year, in support of their debut album, Replica.
The date forms part of a tour which will see them play across the country including a date at Manchester's Cathedral.
They come to Liverpool on Friday, October 25.
New music venue set for Liverpool city centre as Manchester's Jimmy's sister venue announced
Liverpool duo and Deep Cuts alumni The Entire City will launch their next single with a gig at EBGBS on Friday, April 5.
The track, Autumn Ritual, lands on Monday, and is the follow up to their enormous debut You Are Not The Sun.
Support next Friday comes from Oh Well Goodbye and Double Echo with a DJ set courtesy of Ade Blackburn from Clinic.
Finally, our new track this week comes from POZI. Engaged is taken from their forthcoming debut album PZ1, released on April 5 through Prah Recordings.
Toby Burroughs from the band said: "Engaged is a love song about a mobile phone.
"As much as I wish it didn't, my phone has a strong hold on me and severely impacts my ability to connect with reality."
Comments
comments