Liam Gallagher has released his new single Shockwave today, Getintothis' Lewis Ridley takes a listen.
Not usually one to sit quiet, its been a fair while since we've heard new material from Liam Gallagher.
2017 album As You Were reignited a love for the former Oasis man and tickets for his gigs were snapped up as if it were the second coming.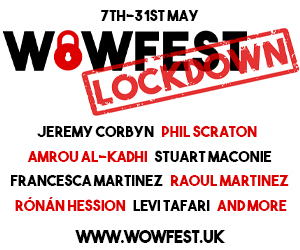 His sets, a combination of tracks from the album and Oasis classics notwithstanding the constant feud with brother Noel were highlights of that year – he stood back on stage as the man.
This week he's back, initmate gigs at London's Union Chapel gave a lucky few a first listen of new material from his new album Why Me? Why Not, which included brand new single Shockwave.
It's textbook LG, with attitude both lyrically and musically, the track will no doubt divide opinion but it does mark an important milestone in the career of a man who surely nobody can argue is a British music icon.
"I'm buzzing," says Liam: "Buzzing to be alive, buzzing to be making tunes, raring to go. It's nice to be back with some new music because it means I can get out there, play some gigs and give some people some stick because that is what I do. Let's face it, it's boring without me."
The release comes alongside the opening weekend of his biopic As It Was, which premiered last night (Thursday 6). It will be shown in Liverpool at both the FACT Picturehouse and Everyman Cinema from tonight.
You can listen to new single Shockwave below.
Comments
comments