June seems to be the time for the biggest bands to be playing the big places in Manchester, including some well-known locals, Getintothis' Steven Doherty tells us where to be and when.
I know it's a miserable thing to say, but am I the only person who really, really dislikes the summer?
It has no upside for me.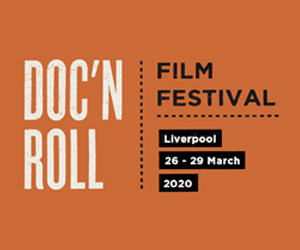 There's no proper football, hay fever, beer gardens (which are just the worst things, all that sitting on uncomfortable seats, whilst your drinks are going warm and are being attacked by wasps).
The telly's rubbish, the good type of horse-racing is on a break, it's too hot, it's full of people pointing out it's too hot, there are fewer gigs than usual, as it's festival season and they're mostly outside (see above).
The list goes on.
Give me Autumn rain and Christmas snow every time.
Alas, summer is as inevitable and unwelcome as Liverpool winning the Champions League.
(I'm writing this two days before, so I join the vast majority of the city that this gig guide is about by hoping I'm wrong), so let's grin and bear it together by watching some of the top recommendations below this month.
Noel Gallagher's High Flying Birds: Heaton Park, June 7.
Having just released his audience-dividing INXS-esque new single Black Star Dancing, Noel Gallagher brings his Flying Birds to Heaton Park, a venue he last played 10 years ago with Oasis.
This time, he brings a trio of excellent supports in the shape of returning all-conquerers Doves, the in vogue White Denim and Irish upstarts Inhaler.  Gallagher's new album is coming soon and this will give the crowd an opportunity to hear the new material and no doubt stick wonky versions of it on YouTube before release.
Heaton Park holds memories for Gallagher, he says he saw the Pope perform here back in the 1980's.
The Membranes: Ritz, June 8.
What Nature Gives…Nature Takes Away is the new album and this 'Membranes & Friends' night sees them launch it in style. The party, which takes place from 5pm till 10pm, sees Membranes play with a 20 piece choir (but sadly not with another guest appearing on the album, the bird-watching maestro Chris Packham) and supported by psychedelic space rockers Henge, Liverpool's finest Queen Zee, the gloriously iconic Go-Kart Mozart, The Pack, which is the new project of former Spear Of Destiny frontman Kirk Brandon and new locals Glove.  The album has already received rave reviews so this will be one special occasion.
Foals: O2 Victoria Warehouse, June 11/12.
Promising us both two albums this year and two nights of high quality tunes, Foals embark on a short run of dates ahead of the summer festival circuit. Playing tracks from the already adored Part 1 of Everything Not Saved Will Be Lost and no doubt previewing the upcoming Part 2, as well as a bunch of old tunes, there'll something for old fans and the many that have switched on to them after recent releases.
Support comes from Wolverhampton's premier indie trio, Yak.
Younghusband: Soup Kitchen, June 15.
As Swimmers, their third album but first in four years is released the week before, Younghusband stop off at Soup Kitchen as one of only two UK dates in support of it.
Spending the intervening years playing in other bands, such as Meilyr Jones and Wesley Gonzalez, they reconvened and recorded the majority of the record over two weekends in a converted barn, and the results are some fine guitar pop moments. As this is the only date north of London, expect a busy one.
The Courteeners: Heaton Park, June 15.
It shows just how big The Courteeners have become over the last few years that they can convince such an equally as big outfit in the shape of James to support them at yet another outdoor gig this month.  As if that wasn't enough, then the sounds of fellow support DMA's and Pale Waves will also accompany you as you're inevitably stuck in those bar and toilet queues that only gigs in municipal parks can bring.
It's The Courteeners biggest headline show to date (they've played here before, but the capacity was lower) and is sure to be a lot of people's highlight of the summer, ahead of their just-announced Glastonbury slot.
Lawrence Arabia: Castle Hotel, June 21.
For the uninitiated, Lawrence Arabia is the nom de plume of New Zealand artist and composer James Milne, who, amongst many things, was in Barb with Connan Mockasin and Liam Finn, as well as making solo records on and off for the last 13 years.  He plays the Castle Hotel as part of a short tour, following last year's ambitious Singles Club project, which saw him write, record and release a single every month for the whole of 2018.
As if that wasn't enough entertainment, he is supported by the gloriously-pop tunesmiths Seatbelts.
What more could you desire on a midsummer Friday night?
Metz: Yes, June 27.
Finally, on a somewhat heavier note, Canadian Sub-Pop punkster trio Metz are back and are another band on a short, pre-festivals UK tour. It sees them previewing Automat, a compilation of rarities, B-sides and non-album singles, which follows mid-July.  Support for this one comes from the equally magnificent USA Nails on what promises to be an absolute scorcher of a night.
Also in Manchester this month:
Muse: Etihad Stadium, June 8.
Hatchie: Yes, June 13.
Madonnatron: Gullivers, June 17.
Metallica: Etihad Stadium, June 18.
Stereolab: Albert Hall, June 19.
Ist Ist: Yes, June 20.
The New Nostalgia: Night And Day, June 21.
Blossoms, The Coral, Cabbage, The Blinders, June 22.
Flatworms: Yes, June 25.
Comments
comments