An incredible new exhibition at the Bluecoat, Shakespeare in the open air and a festival with a difference as Getintothis' Rick Leach sets a challenge.

Art needn't be big or time-consuming or intimidating.
Art should be something which is magical and special of course; that's what makes it fascinating.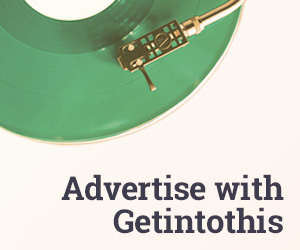 But we should not be threatened by art, nor think that it's not for us.
Art is for everyone; all the time, everywhere.
It doesn't really matter what sort of art we're talking about here. It could be cinema or painting, literature or theatre, music or dance. The list is endless.
We should embrace art in whatever way we can and when ever we can.
After all, that's what (in part) makes us human. It gives us that sense of connection with others and breaks down barriers; barriers between age and class and culture and ethnicity and gender and sexuality which constantly threaten to divide us.
Try this.
Get a piece of paper. A pen or a pencil.
Go for a walk. Nowhere in particular. Don't make it a massive endeavour. You needn't set a lot of time aside.
Don't think about it too much
Take the paper and pen or pencil with you.
At some random point, it's up to you when that is, stop. Write a few words on the paper. Fill it up. With anything.
With what you've seen or what you're thinking about or…anything.
Or if you have a pencil with you, draw. Draw something. Anything. Even doodle.
Make your own art. This is for you.
After all, what have you got to lose? A bit of time, that's all. And you've made something. You've created something out of what? Nothing. Your own imagination.
Try it. You only need to try it once.
But you might enjoy it. This making of art may become a habit.
Because from such small steps, such simple and personal actions, all art stems.
We've got a few picks in this months Arts Diary for you which are massive and huge and span years and years.
Keith Haring: the activist artist with an undimmed legacy at Tate LIverpool
Shezad Dawood's epic Leviathan film at the Bluecoat; something that began in 2017 and is only due to be completed in 2020. Ten parts of a huge undertaking, spanning time and place and exploring borders, mental health, marine welfare and more.
Shakespeare's The Tempest, David Nicholls new novel Sweet Sorrow, the dramatisation of Michael Morpurgo's War Horse; all of these started, as all art does, in the imagination, with a small and simple step along a road.
Take a walk and make some art.
Rick Leach, Arts Editor.   
Shezad Dawood
Leviathan
Bluecoat July 6 to Oct 13
In a major exhibition, Shezad Dawood's epic film series Leviathan comes to the Bluecoat gallery, alongside a number of textiles and neon works.
Taking inspiration from both Thomas Hobbes' book Leviathan and the biblical sea monster of the same name, Dawood's Leviathan follows the migratory patterns of people between Europe and Africa, who are often making the crossing as refugees.
The film explores the connection between mass migration and marine conservation, in particular how the turbulent journeys made by human migrants mirror the tumultuous ecological changes in the sea over which they travel.
Dawood intends Leviathan to eventually consist of ten film 'chapters', and the Bluecoat will exhibit the first five chapters in the series, making it the most complete UK presentation of the work to date. The presentation will also include the UK premiere of chapters four and five.
The first two chapters of Leviathan premiered at Venice in conjunction with the 57th Art Biennale. The work has developed, been adapted and grown across exhibitions and screenings in Wales, Netherlands and Italy before reaching Bluecoat for this major exhibition charting Dawood's ambitious project.
This timely exhibition combines the themes of marine biology, climate change, political systems and mental health, to show how human activity and marine ecologies are intertwined.
The exhibition also features a new interactive virtual reality work which explores what the future may hold for marine biology, in a world heavily affected by climate change.
David Nicholls
Storyhouse, Chester
July 9 7.30pm
David Nicholls is the bestselling author of Starter for Ten, The Understudy, One Day and Us.
One Day was published in 2009 to extraordinary critical acclaim and became a Number 1 Sunday Times bestseller, winning the 2010 Galaxy Book of the Year Award.
He was named Author of the Year at the 2014 National Book Awards after his fourth novel, Us, was another no 1 bestseller and long-listed for the Man Booker Prize for Fiction.
Nicholls' first screenwriting break came when he wrote for the third series of Cold Feet.
Highlights since then have included adapting Far From the Madding Crowd and Great Expectations and his own first novels Starter for Ten and One Day into feature films.
Wrapped Up In Books: the unmissable monthly column for all things with the written word 
His most recent screen work was Patrick Melrose, starring Benedict Cumberbatch, which he adapted from the novels by Edward St Aubyn.
Ahead of the release of his much-anticipated new novel Sweet Sorrow, Nicholls will be interviewed live on stage at Storyhouse about his new novel.
Included in the ticket price is an advance copy of the book, signed by the author, two days before its official release date.
Brazilica Festival
Various locations, Liverpool
July 14
Brazilica is a unique festival in the UK celebrating Brazilian arts and culture bringing artists from the UK, Europe and Brazil together and it's back once again in Liverpool this July.
Over 800 performers take part in the night time carnival parade through the city centre with glittering costumes, floats and the irresistible sounds of samba.
Throughout the day, bands perform on the city centre mainstage and in the Brazilian marketplace, there's also the chance to sample food and drink from across the country.
In the run-up to the main festival day, the Brazilica fringe festival showcases films, exhibitions, workshops and performances in the lead up to the main carnival day.
American Idiot
Playhouse
July 9 to 13
Returning to mark the show's 10th anniversary and the 15th anniversary of the Grammy Award-winning original album, Green Day's rock musical American Idiot has a five-day run at the Playhouse this month.
Winner of two Tony Awards and the 2010 Grammy Award winner for Best Musical Show Album, American Idiot is the story of three boyhood friends, each searching for meaning in a post 9/11 world.
The show features the music of Green Day with the lyrics of lead singer Billie Joe Armstrong and book by Billie Joe Armstrong and Michael Mayer.
Deeper Cuts Festival: an interstellar new music happening in Liverpool
Gingerbread Festival
Ormskirk Town Centre
July 14 11.00am-5.00pm
Want a festival with a bit of a difference?
Post-Glastonbury and Africa Oye blues?
Gearing up for Kendal Calling?
Well, this one only lasts for six hours, but Ormskirk's Gingerbread Festival promises us a gingerbread-centred "summer day out with fun for all the family… with something for everyone to enjoy."
Get yourself up the A59 or jump on a Northern Line train for a variety of entertainment and food around the Clock Tower and town centre. Try something unexpected for an afternoon.
Exit Music (For a Film): Getintothis' monthly round up of the best film releases
Pavarotti
Picturehouse at FACT
July 13 7.00pm
As part of Picturehouse at FACT's Summer Music season, there's an exclusive preview of what promises to be a remarkable film about opera star Luciano Pavarotti.
Award-winning director Ron Howard and the team behind The Beatles: Eight Days a Week explore the life of beloved opera star Luciano Pavarotti, who sold over 100 million records in his lifetime and brought opera to countless numbers of people.
Using footage from concerts, interviews and the Pavarotti family archives, Howard goes beyond the iconic public figure to reveal the man himself.
There'll be a satellite Q&A at the screening featuring an introduction from director Ron Howard, special guests as well as a Three Tenors aria remastered for the first time on the big screen.
Charting his rise from humble beginnings in Northern Italy through to superstardom, Pavarotti lifts the curtain on the great tenor as a husband and father, a committed philanthropist, and a fragile artist who had a complex relationship with his unique talents.
The Tempest
The Arts Centre at Edge Hill
July 14 3.00pm
Back to Ormskirk again, but this time for Shakespeare rather than gingerbread.
In an open-air setting, theatre company Illyria will perform The Tempest, entirely uncut, direct from the First Folio, the most authoritative edition of Shakespeare's plays.
Keep your fingers crossed that the weather will be fine, but just in case you're advised to dress for both rain or shine. Let's hope you need a tube of factor 35 rather than a raincoat.
Whatever the weather turns out to be like, what better way to spend a couple of hours on a Sunday afternoon?
War Horse
Liverpool Empire
July 31 to August 17
Following 8 record-breaking years in London's West End and having played in 11 countries around the world to over 7 million people, the National Theatre's acclaimed play War Horse is now touring the UK and returns to the Liverpool Empire on July 31.
At the outbreak of World War One, Joey, young Albert's beloved horse, is sold to the Cavalry and shipped to France.
He's soon caught up in enemy fire, and fate takes him on an extraordinary journey, serving on both sides before finding himself alone in no man's land.
Albert, who remained on his parents' Devon farm, cannot forget Joey.
Though still not old enough to enlist he embarks on a treacherous mission to find him and bring him home.
Based on the beloved novel by Michael Morpurgo, this powerfully moving and imaginative drama, filled with stirring music and songs, is a show of phenomenal inventiveness.
At its heart are astonishing life-sized horses by South Africa's Handspring Puppet Company, who bring breathing, galloping, charging horses to thrilling life on stage.
War Horse is an unforgettable theatrical event which takes audiences on an extraordinary journey from the fields of rural Devon to the trenches of First World War France.
Comments
comments