Amongst the new bands on the music scene are The Gallerys and Himalayas who are both trying to make their mark, Getintothis' Amos Wynn caught up with members of both bands to find out more about them. 
Tunbridge Wells trio, The Gallerys, have enjoyed some big experiences across the last few years, including recording in a historic studio and supporting some Britpop legends.
Back in December the band shared their debut EP, Lucid Trail.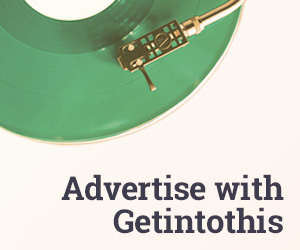 The three-piece, comprised of James Wood (guitar), Craig Barden (bass) and Dan Maggs (drums), describe releasing their own music as a "strange but exciting process."
"Releasing music is nerve wracking, but it's a great feeling when you get top feedback from fans who are enjoying what you're doing."
They also state that 'hours and hours' go into mixing and mastering their tracks before all three of them can agree it is right to be released.
One opportunity the band will never forget, is having the chance to record their 2017 single, It's up to you, at the world famous Abbey Road Studios.
The three-piece admit it was a 'surreal' experience to get the chance to record where bands such as The Beatles, Pink Floyd and Blur had all worked previously.
"We are huge fans of those bands, so it was brilliant for us. Whilst looking for the toilet we 'accidentally' stumbled into studio 2, where The Beatles recorded all their albums, what an experience."
This summer will head across the country on their 12 date Steady Beat tour, sharing the same name as the opening track of their EP.
The band will head to Scotland and Wales for the first time, as well as trips to Sheffield and Manchester. 
On the 7th September the three-piece will also head to Liverpool, as they headline the Zanzibar.
The biggest tours to date was last year when they supported Britpop legends, the Bluetones, on their shows across the UK.
"We played seven shows in six major cities, travelling over 700 miles in the process, to play to roughly 1,000 people a night."
One of the band's standout shows came whilst on that tour, describing playing at a sold-out Rock City in Nottingham as 'unreal.'
"It was one of those moments where everything seemed right. The sound system was crystal clear, the crowd loved it and we had a blast."
After the show, fans went up to the band to tell them how much they enjoyed their music and 'the raw energy' that they put into it. Receiving that sort of praise 'makes it all worth it' for the three-piece.
Another place that the band enjoy visiting is Manchester, citing it as one of their 'favourite' places to play.
"We've played Manchester Academy and O2 Ritz; both venues are great. We always go down well with the crowd and Manchester is a quality night out."
Squid announce Shipping Forecast date
Coming from Maidstone and Tunbridge Wells, the band admits that their influences what they do as it provides a lot of 'inspiration,' pointing to Steady Beat being a song about working class life.
The Gallerys state they have felt the love form the local area, and that their Kent fan base makes great effort to attend the shows and provide further opportunities.
"We have continually played  the Tunbridge Wells Forum, supporting the likes of The English Beat, The Sherlocks, Louis Berry and The Skints. That gave us our first foot into the industry and we began to develop a local fan base."
Last June the band took the step up to play their own headline show at that venue, citing the support from their community as 'important.'
The bands sound is influenced by what all three members were listening to growing up, with their dads having a major impact.
James grew up listening to Neil Young, The Verve and Oasis. Craig grew up listening to The Beatles, Madness and The Who. Whilst Dan grew up listening to Red Hot Chilli Peppers and Pink Floyd.
The three-piece have been together for two and a half years, forming in order to express their creative personalities and to travel to new locations.
"Being in a band is good because there's always a challenge. Making a better song, spreading the word to more people, playing to more people."
The name comes after a light bulb moment James had whilst in the shower, deciding the band should be called The Gallerys.
"Not your everyday story of how band names were decided, but it works; the top tip is to jump in the shower if you want a good idea."
They admit it was something they wanted to get right especially when "a lot of the good ones had been taken and after, it is what people identify you with."
With their UK tour seeing them play in multiple major cities, fans should keep their eye out for the the Gallerys.
Thrilled to announce we're going on a 12 DATE UK TOUR! We're visiting loads of our favourite cities and playing our first ever Scotland & Wales shows. 🔥Get your tickets here: https://t.co/169piKgFwtSee you at a show, love James, Craig and Dan xx pic.twitter.com/pSgwrWUrKD— The Gallerys (@TheGallerysUk) May 30, 2019
Welsh rockers Himalayas are also looking to climb up the music ladder with a number of singles already under their belt.
The four-piece have had a good summer so far, which has seen them head out to Madrid to play at Mad Cool Festival.
"Things are going great for us at the moment," says the band's lead singer and guitarist Joseph Williams.
"We have got pretty big shows coming up and we've recorded what we think is the best music we've made so far."
Williams is joined in the band by Mike Griffiths (lead guitar/backing vocals), Louis Heaps (bass), James Goulbourn (drums).
At the back end of 2018 the four-piece were in the studio working on their next releases.
"We've got three singles locked down and ready to go, we've even recorded a music video for one of them."
Williams admits that it is a 'great' feeling to be able to create his own music and share it with others.
"Taking something that was once in your head and watching it come to life is an incredible feeling. When the songs are played to the public it just makes me feel dead proud."
Just Mustard to play Arts Club on UK Tour
The band also have a number of upcoming festivals coming up including Tramlines, Neverworld and Fightstrong.
For the former, the four-piece will appear along side Liverpool's Red Rum Club on the Library Stage.
Williams admits he does have his favourites venues and cities where he enjoys playing most.
"We love playing in London, as we always seem to have a great time there, but nothing beats playing our hometown, Cardiff."
The Himalayas front-man cites playing Reading Festival as one of the band's best gigs, describing it as a 'dream come true.'
"We where on the BBC Introducing Stage, and it was completely rammed."
The four-piece return there this August, this time playing the Festival Republic Stage.
Whilst that will be one of bands last festival's of the summer, Himalayas started the season with an appearance at Liverpool Sound City.
"We really enjoyed it, and it was a festival that we have always wanted to play."
The band formed whilst the four members were in school.
"We were all crap at sport so we chose music. We chose the name 'Himalayas' because our drummer is from there."
Music influences range for the four-piece, with Williams stating they like anything from Arctic Monkeys, to Pink Floyd, to Britney Spears.
Meanwhile the vocalist also believes the surroundings of the band growing up has also played a part.
"I think your surroundings are vital to natural song writing, but taking other peoples experiences can be just as important, stepping into somebody else's shoes instead of your own."
Williams highlight of being in the band so far is hitting over 13 million streams on Spotify.
"That is huge for us, I also think playing SXSW in America was another massive milestone."
Whilst the climb up the music ladder has just begun for the band, with more music on the way Himalayas will continue to get bigger.
Comments
comments