As temperatures soar across Europe, Getintothis' Roy Bayfield checks out the soundtrack for the top of the thermometer.
There's something retro about heatwave weather. Endless days of sunshine seem to belong to an earlier, more innocent time, suddenly adults are wandering about in shorts eating ice creams, like eight year olds.
Everything seems possible and our ears are open to silly pop tunes, but when the heat never stops the fun can turn weird. Undercurrents of strange passions emerge. The soundtrack gets heavier. Riots break out. History is full of 'long hot summers' that are moments of turmoil and change.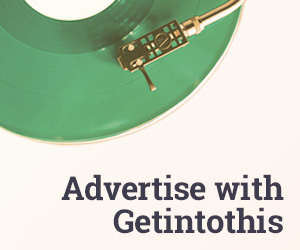 What is a 'heatwave' anyway?
The title of Martha Reeves and the Vandellas hit proclaims that (Love is Like A) Heatwave. That equation also means that (A Heatwave Is Like) Love, which makes sense: it makes you hot and sticky; it's an excuse to buy new clothes; it's fun when it starts but it can go on too long until you wish it would end, then blow up in a massive liberating thunderstorm.
Music provides an accompaniment to the entire temperature spectrum, from cold (Cool for Cats) to hot (The Heat Goes On) via tepid (Warm Leatherette). Even the theoretical extremes of temperature have tracks: Faith No More serenade Absolute Zero, and Off Minor have a whole album about The Heat Death of the Universe.
So it's no surprise that heatwaves in particular appear in songs, often merely as an obvious metaphor for the glandular reactions of sexytime but occasionally as the muse for an entire track.
Deeper Cuts Festival – an interstellar new music happening in Liverpool
Like these blazing beauties:
10. Tommy McCook, The Supersonics – Heatwave (Moving)
To kick things off, here's a simply superb reggae/ska track from 1968, smooth work by producer/saxophonist Tommy McCook with his Supersonics band, formed after the breakup of The Skatalites. This should be played in all public places the moment the temperature reaches 20 degrees, to set the mood and establish appropriate sunshine manners.
9. Bronski Beat – Heatwave
A track that summons exuberant sweat-soaked thrills. 'We're heading for a summer heatwave' advised Bronski Beat on their debut album The Age of Consent in 1984. In fact it would not be until 1990 that a heatwave would again reach the shores of the UK, but the brilliance of the group's queer synth-pop makes up for any deficiencies in their weather predicting abilities.
8. Serpents of the She – Heatwave
Serpents of the She seem to have disappeared a couple of years ago after having tracks synced to TV shows Orphan Black and Dark Matter. Were they even real? Their Heatwave is dark industrial pop, an electro stomper of overwhelming cyberpunk. Not so much sunny days and cloudless skies as a 'heatwave' as some sort of glamourous overwhelming force.
Albums of the year so far – Getintothis' top 25 staff picks for 2019
7. British Sea Power – Heatwave
British Sea Power's Heatwave is from their instrumental soundtrack to Penny Woolcock's wordless From the Sea to the Land Beyond: Britain's Coast on Film, a documentary montage of archival footage lovingly exploring the shoreline. Best experienced with the film, it is an evocative, yearning instrumental accompanying images of an irretrievable past.
6. SBTRKT – Heatwave
From the 2011 album of the same name, on this Heatwave masked producer SBTRKT (Aaron Jerome) spins beautiful textures around wayward beats. Sparse, layered and fluid.
5. Atari Teenage Riot – Heatwave
Berlin anarcho-punks Atari Teenage Riot bring a hardcore heatwave that's an explosion of rage against the violence of oppressive states. From 1997 album The Future of War, it doesn't just describe a riot, it is a riot of angry energy.
4. Blur – Swallows in the Heatwave
OK so 'watch swallows in the heatwave' is just an image in a sketchy lyrical collage on this woozy lo-fi b-side – arguably it isn't a song about a heatwave – but the deliriously collapsing track has a baked and summery feel if you squint at it the right way.
3. Wiley featuring Ms D – Heatwave
Like a grime Mungo Jerry, Wiley and Ms D (aka Dyo) laid claim to summertime with this likeable 2012 number one. Who can resist a dance anthem referencing ice cream vans and Slush Puppies?
2. Martha Reeves and the Vandellas – (Love Is Like A) Heatwave
A monumental track that has become synonymous with the weather condition it is named for, Martha Reeves and the Vandellas (Love Is Like A) Heatwave is everywhere – from your nan's Motown CD compilation to the soundtrack of Kenneth Anger's transgressive underground movie Scorpio Rising. Great cover versions abound, by artists ranging from Lulu to The Jam. There's a Phil Collins one too. Somehow the song works in many genres and tempos, from The Long Tall Texans rockabilly to a big band fronted by Marilyn Monroe.
1. James White and the Blacks – (Tropical) Heatwave
This 1979 No Wave track is the coolest of all heatwaves. Irving Berlin's classic is transformed into elliptical funk overlaid with James Chance's avant garde saxophone. It's all kinds of wrong and sublimely perfect. Tad Among's flat, bratty vocals are all NY attitude, followed by Ginger Lee's verses that seem to come from the sultriest cabaret ever to serve up infernal seduction. Eternally hip.
(Those weren't their real names. If anyone has a real name. Who can tell if anything is real in this unending heat?)
Comments
comments