John Newman delivered an emotionally charged, stripped back, and brilliant performance as Getintothis' Conor Baxter bore witness.
A huge name in popular music, and soon to be one of the headline acts at this years Fusion Festival, John Newman can no doubt sell out much bigger venues than the already sizeable Arts Club.
The tour was John's idea, focusing on giving eager fans the opportunity to share a night with more emotion than usual, and the feeling of really getting to meet and know him, even if he still was on the stage.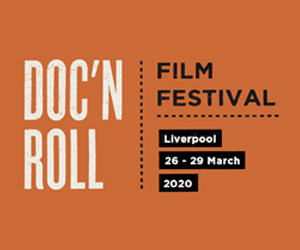 If between each song there was a detailed conversation, John speaking openly about his difficult childhood, mental health issues, and how he feels.
This tour allows him to go back to a time "before he started wearing shiny shoes and acting like a dickhead".
Tonight was as much about the music as it was about John opening up to his fans.
The gig gave him an opportunity to vocalise difficulties that he has been through over his career and personal life.
In between songs when John spoke, the whole audience listened, only to make collective noises when John finished – offering him support and helping him fight back the tears.
One of the most powerful moments of the night was a cover of Kings of Leon's Use Somebody. John explained how he recently returned to his school, where he lost two of his best friends in a horrific car crash.
It was a brave and captivating performance, even if last night's antics in Leeds may have been taking their toll slightly on his vocal chords.
John and a small team are travelling to each venue on the tour in a small motorhome, one you would likely see broken down on the way down to Worthy Farm, nothing fancy at all. This stripped back feel flows from the transport used, to the limited musicians that join John on stage.
A word about the band. John described in detail how his relationship has developed with each of his band members as the tour has progressed. The drummer opted for more brush work and tambourines than sticks and hi-hats.
There was not a crash cymbal to be seen and the toms were left on the tour bus. The punch from this performance came from the vocals, not the drums.
It was more than a pleasure to hear the power of John's soulful voice. A sound defined by the Northern Soul movement.
Born in Settle John was surrounded by the scene, and was open about how much of an influence it has had on his voice. 
Those who follow the charts will be used to hearing him featuring on songs with the likes of Calvin Harris and Rudimental, they're big hits, but they don't really do his voice justice when put over the top of bass-heavy beats.
Anathema's Vincent Cavanagh on the poetic significance of gigs, denim shaming and returning to Liverpool
Tonight was an opportunity for the audience to experience songs such as Love Me Again and Give Me Your Love with the electronic sound taken away, unmasking quite simply an amazingly unique voice.
Something that can't be disputed is John's ability to own a stage.
Maybe because the audience was so enthralled with his performance that it was made easier than usual to hold them, either way he did a great job of it. Even with his slower songs, he managed to keep the audience fully engaged from start to finish.
There was an air of "we're part of something special here" tonight in the audience.
It seemed that only the serious John Newman tribe managed to get tickets to this show which sold out in just thirty minutes. Stripped back gigs are nothing new, but tonight in The Arts Club felt pretty special.
Support came from Ethan. A brilliant performance, and such a wonderfully unique voice that he could quite easily be selling out the Arts Club Loft on his own.
He's racked up over 15,000,000 streams on Spotify and is looking to use this tour as an opportunity to return next year as the headline act.
Images by Getintothis' Conor Baxter
Comments
comments