Phobophobes are back in Liverpool this autumn and Getintothis' Max Richardson has the details.
It's not every day you hear about a band who used a petri dish of (potentially) Sir Paul McCartney's bacteria for a single cover.
That's precisely what Phobophobes have done though, taking a sample of spit from a mic in Abbey Road studios, placing it in a petri dish and photographing the results.
The single in question, The Never Never is part of the sensational album Miniature World, released in 2018 to a widely positive reception.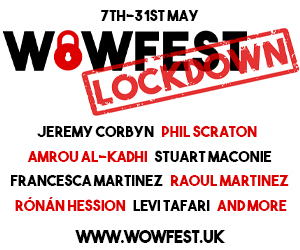 Miniature World was released on Ra-Ra Rok Records, and is a true cracker of an album, with consistently high quality tracks heard throughout.
The experimental London-based sextet are set for an appearance at Liverpool's Phase One on October 4, where fans can no doubt expect to hear material from the record in an intimate setting for the rising group.
Presented by Harvest Sun, the group previously performed in Liverpool earlier in the year as part of the bill for Sound City, performing at 24 Kitchen Street as part of the festival.
Phobophobes craft inherently catchy tunes which are simultaneously energetic and laid back in equal measures.
Jimmy's Liverpool's Ben Taylor talks their roots, new site and diversity ahead of opening weekend
This material no doubt bodes well for a live translation, and the opportunity to see a quickly rising act in such an intimate setting is not to be missed.
Tickets are available for £10 for the show on October 4, and are on sale now.
Comments
comments