Bloodstock Open Air 2019 is almost upon us and Getintothis' Nedim Hassan picks out the acts you should not miss during the UK's premier metal festival.
With Bloodstock Open Air 2019 less than a week away, headbangers far and wide will be busy planning the details of their annual pilgrimage to Catton Park, Derbyshire to attend the UK's premier independent metal festival.
Once again, the line-up this year is packed with some of the heaviest acts from around the globe. From fresh new talent to cult acts to arena-filling juggernauts, the four stages at Bloodstock are stacked with acts to satisfy a diversity of tastes.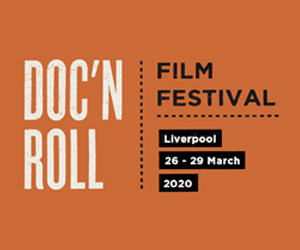 With such depth on offer, choices become difficult. Band clashes will be inevitable.
So, to assist with making the decisions less daunting, we have put together our thoughts on some of the must-see acts from across the weekend.
In putting together this list we have tried to avoid the headline acts. We figured that people have already made their minds up to check out the mighty Scorpions, Parkway Drive or Sabaton (why wouldn't you).
Instead, we focused on bands from the undercard who may have gone under the radar.
Soulfly
In 2019 Max Cavalera continues to do what he was doing with Sepultura in the 1980s and 90s – produce riffs that simply compel the listener to bang their heads and lose their minds.
Last year's superb album, Ritual, was testimony to this; with the title track in particular displaying the band's unique ability to fuse worldbeat elements with thrash metal.
The perfect band for the Ronnie James Dio stage, Soulfly's tribal-influenced rhythms, groove-laden hooks and sheer gargantuan heaviness should see swarms of mosh pits erupting across Catton Park.
TesseracT
Also gracing the Ronnie James Dio stage on Friday are the UK's finest purveyors of atmospheric, progressive metal.
TesseracT's bold, technical approach to rhythm and song structure has been well documented. Yet the band's emphasis on melody and their powerfully honest lyrical themes on self-identity, which are delivered through dramatic dynamic songs such as recent singles Luminary and King, are what set them apart. Those fortunate enough to see them at Bloodstock will witness a band at the peak of their powers.
3 Headed Snake
With legends like the Scorpions, Dee Snider and Ross the Boss in attendance there is plenty of classic sounding metal on offer throughout the weekend.
However, for a fresh approach to the classic sound, do not overlook newcomers 3 Headed Snake.
Spearheaded by Ministry guitarist Sin Quirin, but featuring other members of Ministry and vocalist Johnny Ray (The Mourning), this is a band with a prestigious pedigree.
A Pale Horse Named Death plus Liverpool Metal Music Conference rides into Phase One
Although this will be the band's first ever live outing, on the evidence of pulsating tracks such as recent single, Wisdom Screams, those in the Sophie Lancaster tent on Saturday will be putting their air guitars into overdrive.
Zealot Cult
So strong was this Irish death metal act's debut last year that it broke into our top ten albums list.
Zealot Cult play satisfyingly old school death metal that is steeped in the Florida sound and executed with precision.
Songs such as epic album title track Spiritual Sickness, Sea of Suffering and Repent in Flames with their combination of memorable riffs and blistering guitar solos were made for Bloodstock.
With Zealot Cult already having toured with death metal titans Pestilence, we are confident that they will own the Sophie Lancaster stage.
Skeletal Remains
Keeping with old school death metal vibes for a moment, California's Skeletal Remains may well be the band to create the most energetic mosh pits of the entire festival.
Their melding of death and thrash metal produced one of last year's most pulverizing albums in Devouring Mortality.
If they can replicate their massive Death-inspired sound on the Sophie Lancaster stage then ensure you start training your neck muscles now because there will be some serious dandruff shaking in the tent.
Generation Kill
Thrash metal fans will be spoilt for choice during Bloodstock Open Air 2019, with US heavyweights like Anthrax and Death Angel mixing it with British legends like Xentrix.
Yet, New York's Generation Kill are arguably the most thrilling exponents of the sub-genre at present.
Anathema's Vincent Cavanagh on the poetic significance of gigs, denim shaming and returning to Liverpool
Their refreshing take on common thrash themes such as the horror and futility of war evidenced on albums like 2013's We're All Gonna Die is surprisingly poignant in places.
With a sound that combines sinister Slayer-inspired riffing with a more reflective, almost Alice in Chains like approach, Generation Kill is a band that uniquely speaks to this generation's anxieties in a post-Trump/post-Johnson era.
Setheist
The quality and depth of talent on display on the Hobgoblin New Blood stage across Bloodstock 2019 is staggering.
From Merseyside's own Marw and Midnight Prophecy to the winners of regional finals around the country, at Getintothis we continue to be in awe of the grassroots talent coming through the ranks.
Indeed, it is evidence of the strength of this year's acts that when we first heard this band we could not believe that they were not gracing one of the main stages.
Setheist were the winners of Bloodstock Metal 2 the Masses Poland and on the evidence of their records, it is just a matter of time before they become stars on the international metal scene.
Their powerful (and at times vicious) approach to melodic metal on debut album They and forthcoming EP Tre Colori is breath-taking.
That they also chose to take lyrical and thematic inspiration from Giallo horror legend Dario Argento only endeared them to us more.
Powerwolf
With Sabaton topping the bill on Friday, as well as acclaimed acts like Grand Magus headlining the Sophie Lancaster stage, power metal fans should be in their element at Catton Park.
Yet, for us, power metal works best with a dash of Eurovision and werewolves.
Germany's Powerwolf are a smorgasbord of instantly accessible fist-in-the-air anthems and memorable melodic hooks.
We cannot wait to raise our glasses (and horns) in honour of these high priests of heavy metal.
Comments
comments