Omni, new signings for Sub Pop, have announced a new single, album, UK tour and Getintothis' Banjo has all the information.

Following their signing to Sub Pop, Omni have announced a new album and a tour, including a Manchester date.
The new single is called Sincerely Yours and comes from the forthcoming album Networker.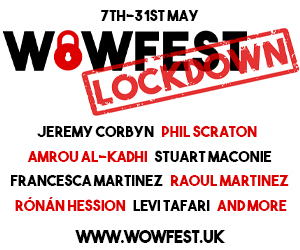 Omni's Philip Frobos said of Networker 'The last couple of years marked a lot of friends making the 9 to 5 career change. While I'm aware that there are many advantages to that lifestyle, the song is written from an outsider's perspective while remaining close to their struggles.'
To promote their new album, Omni have announced a world tour that comes to the UK in November.
Their signing to Sub Pop has resulted in a sound that is cleaner and less lo-fi than previous offerings, Deluxe (2016) and Multi-task (2017), but one that keeps their signature sound of sparse drums, locked-in bass and blistering guitar.
Talking Heads Fear of Music turns 40- "In a sense, we work backwards."
Ahead of the release of Networker the group have dropped the video for new track Skeleton Key which sees trippy experiences of dangling keys and binocular vision.
Frobos had this to share about the song: "when Frankie and I wrote 'Skeleton Key' it felt like a turning point for our record, as though we had reached a new rock n roll echelon and Networker was truly underway. Lyrically this came together after hearing about some friends' strange, surprising and sometimes hilarious online dating experiences."
You can watch the video below:
Networker Tracklisting:
1.Sincerely Yours
2. Courtesy Call
3. Moat
4. Underage
5. Skeleton Key
6. Genuine Person
7. Present Tense
8. Blunt Force
9. Flat Earth
10. Networker
11. Sleep Mask
Full UK tour dates are:
November 25 – Brighton Hope
November 26 – Bristol Rough Trade
November 27 – Manchester  YES
November 28 – Glasgow  Mono
November 29 – Leeds Brudenell Social Club
November 30 – London Oslo
Comments
comments