SWIM DEEP have shared the video for their new single Sail Away, Say Goodbye and announced a new album, Getintothis' Megan Walder covers all.
SWIM DEEP have shared a brand new video as well as the lowdown on their new album, due on October 4.
This now five-piece (following the recent addition of bass-player Thomas Fiquet and guitarist Robbie Wood), have returned from their recent hiatus to secure Annie Mac's Hottest Record slot with Feel Good and now have rolled out new album Sail Away, Say Goodbye.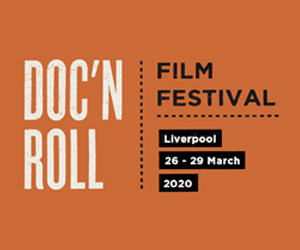 The band have also announced details of a full UK tour later this year, which includes dates in Newcastle, Leeds, Manchester, Liverpool and London.
The video is the exact embodiment of what frontman Austin Williams wrote the song about; "it was a way of coping with slowly losing my grandma to dementia – the awkward struggle of losing a loved one. A long farewell of sorts."
With the open waters surrounding a small boat, isolation and desperate attempts to flag down help are metaphorical explorations of the internalised and unnoticed suffering that Williams wishes to explore.
Thankfully, when their boat goes under, the band manage to escape drowning, but the well executed observation of a boat-less ocean scene to contrast the opening shots allows for a realisation of how lucky the band actually are.
Pizzagirl announces new single and tour, including Liverpool date
This song is on Emerald Classics track listings, with 9 other songs to compete with, we're interested in seeing where the song will rank in terms of likeability, with the topic being such a touchy and relatable one for most.
These guys have given fans in Brighton only one day to learn their new album, with the album out October 4 and their UK tour starting in Brighton's The Haunt the following day.
But, lets be honest, 90% of that crowd will know the tracks by the time they walk through them doors. As they will when the band come to Liverpool's District on Friday, 11 October.
October UK Tour Dates

5 Brighton The Haunt
6 Cardiff The Globe
08 Bristol The Exchange
09 Southampton The Loft
10 Leicester O2 Academy
11 Liverpool District
13 Glasgow Stereo
14 Newcastle The Cluny
15 Leeds The Wardrobe
19 Manchester Band On The Wall
20 Nottingham Bodega Social Club
21 Norwich The Waterfront
22 Cambridge The Portland Arms
24 London The Garage
Comments
comments