Pizzagirl announces a new single and tour, bringing his DIY Pop to Liverpool's Jacaranda Phase One, Getintothis' Banjo with the gen.
Pizzagirl releases  new single Ball's Gonna Keep On Rollin' and supports this with a brief UK tour, including a date at Liverpool's Phase One.
The single is the second from debut album First Timer, which Pizzagirl describes as 'a technicolour album of split-personality genre jumping that'll have you bopping, laughing and crying before the closing credits'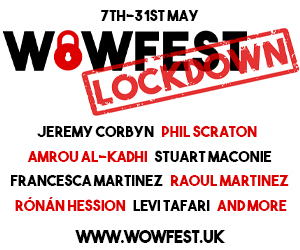 Pizzagirl, or Liam Brown to his friends, says of his new single 'the second flavour you can taste of my debut pop monster album First Timer lives in the smoggy subways of NYC 1973! It's a Twilight Zone type tale of hunting for the big "success", whatever that may be. 
Anyways, just remember that if the grind is getting you down, that ball's gonna keep on rollin''
Some of Pizzagirl's songs are autobiographical, looking at his own life or those of his friends, and sometimes they are flights of fancy.
The music has an 80's feel, but with an edge that is all his own.  Live, Pizzagirl is part solo artist, part stand up, veering from touching ballads to surreal jokes and verbal detours.
Full tour dates are;
October 14 – Rough Trade, Bristol (in-store)
October 15 – Rough Trade, Nottingham (in-store)
November 26 – The Shacklewell Arms, London
November 27 – Yes (Basement), Manchester
November 28 – Phase One, Liverpool
Comments
comments