Good Cop Bad Cop brought their debut album to Liverpool on their UK tour, Getintothis' Lewis Ridley went down to catch Joe Carnall's new project in action.
Good Cop Bad Cop released their self-titled debut album back in March, so it's fair to say last night's gig at Phase One and it's other accompanying tour dates have been much anticipated.
The band is, of course, the new project from the frontman of Sheffield outfit Milburn, Joe Carnall Jnr, and the Arctic Monkeys' drumer Matthew Helders, who produced the record.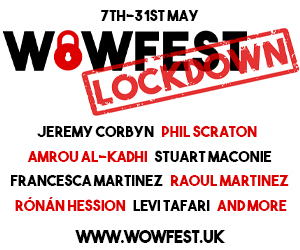 At the time of the release of the record, they were yet to play a gig, and this tour is their string of dates.
First up, support Noctural Coast arrived in a fuzz of white noise.
Perhaps appropriately, frontman Luke Sanders has more than a little Alex Turner about him. Brown suited, he introduces songs from their EP The Water's Edge in charming fashion.
It's a little too much at times. Being the first time seeing the band, we wonder whether he may reduce the imitation somewhat in front of their own crowd.
Indeed their identity would come from stage left. While Nocturnal Coast flaunt impressive guitar solos, it is the keys that are most irresistible.
Blossoms announce details of new album, UK tour and Manchester Arena date
A selection of rock and roll plays from Phase One's catalogue, as Carnall and co tune up.
Perhaps understandably, there were some murmurs about the absence of Helders. Those with more prior research were quick to correct them in the beer garden.
Remember beer garden weather? That was good. It's bitter cold tonight, but as Good Cop Bad Cop arrive there is a rising body heat.
"Nice to see you Liverpool. I know it's a Monday but let's pull through, yeah?"
@JoeCarnallJnr channelling Phil Oakey and nursing an Irish hangover @phaseonelpool pic.twitter.com/1nEa2oaB3v

— Chris de Soysa (@chrisfromchap) October 7, 2019
The first noticeable thing is that, different project, same Carnall. One liners in between tracks allowed those in the crowd keen on interacting to do so.
They were the gobshite, at-the-wrong-time sort, though. It married well.
Silk and Leather, Carnall explains, was key to this new project. It's a project that is still very much in its formative stages, with new tracks on offer tonight that would hint at a new record soon.
A little bit of Sheffield in every track, whether it was synth or unashamed domestic indie, there was always going to be nostalgia, even if it was only from 2016 and Milburn's comeback.
"Thanks for coming down people, and thanks for listening to the record. I know you might prefer the other band I'm in, but there's room for all of us, isn't there?"
Honest until the last, Good Cop and Bad Cop finish with what is perhaps the best of the album. The End of The Beginning closes the evening before the obligatory pictures and signatures ensue.
Images by Getintothis' Jon Middleton
Comments
comments