Red Rum Club and Jimmy's combine for an end of 2019 spectacular, Getintothis' Steven Doherty learns the words to Auld Lang Syne.
Fresh from one of the best gigs of the year at the O2 Academy, Red Rum Club are back in town and are seeing in the New Year, playing Jimmy's alongside a specially selected selection of bands and DJ's.
This time last year neither of the two were overly prevalent in the public consciousness.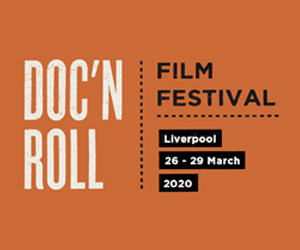 But two of the biggest Liverpool success stories of 2019 come together to see the year off in style.
We first caught up with the NYE headliners at their Matador album launch party at Phase One back in January.
This debut was the culmination of a couple of years together, spawning singles such as Alone Together, Calexico and TV Said So and was the starting point to a huge year for them which has seen them tear up many festivals including a glorious Sound City set at District.
Red Rum Club have just finished their biggest UK tour to date and released their first post-Matador material in the shape of new single Kids Addicted.
Red Rum Club interview: "We've still got that Tarantino edge"
Jimmy's themselves opened their doors back in August, and they have seen one successful gig follow another since then, whilst also now having a regular rota of club nights, and they have bagged a big deal to celebrate the end of their first year here.
It's a welcome treat for this city's New Year loving gig-goers, who are not usually very well catered for, with events usually thin on the ground.
We are pretty convinced that tickets for this will be in short supply, even more so being on the biggest going out night of the year, and are available now.
Comments
comments