Canadian indie-rockers Wolf Parade are back with a synth-heavy new track and Getintothis' Matthew Eland reports.
Wolf Parade have announced the release of new song Against the Day.
It's their first new material in three years, since the release of album Cry Cry Cry in 2016.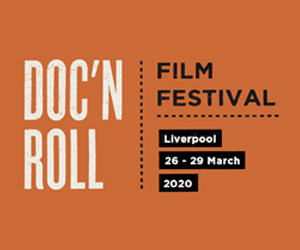 The group are still on Sub Pop, but there have been changes elsewhere; earlier in the year they announced that they'll be carrying on as a trio following the departure of Dante DeCaro, formerly of Hot Hot Heat.
Dan Boeckner and Spencer Krug pick up joint vocal duties on the new track.
Half Nightcrawler and half Future Islands, Against the Day is a defiant call to arms, a statement of intent following the internal upheaval.
Despite being taut and committed, it also manages to strike a wistful note with its reflective, plaintive keyboard line.
METZ talk new album, Steve Albini and how they're insanely hungry to play Liverpool
There's also a video for the new song, which features a catchy 16-bit version of the track at the start, courtesy of Doctor Octoroc.
They'll also be heading out on tour in 2020. Tickets are on sale now, and more information can be found at WolfParade.com.
Tour dates are as follows:
Mar 11 London – The Dome
Mar 13 Bristol – Thekla
Mar 14 Manchester – YES (Pink Room)
Mar 15 Dublin – The Button Factory
Comments
comments