Experimental South London record label Speedy Wunderground is due to release its fourth end of year celebratory compilation, Getintothis' Lee Grimsditch has a look at what's coming.
Speedy Wunderground started in 2013 with the release of I Go Out by Steve Mason and Emiliana Torrini.
The label is the brainchild of producer Dan Carey, who is responsible for much of its output, it works in partnership with Heavenly Recordings and has been responsible for some pretty remarkable music.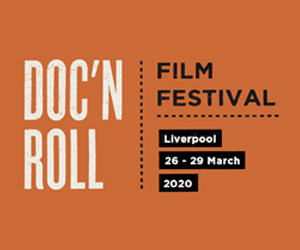 Dan has worked with everyone from Kylie, to Franz Ferdinand, via Bat For Lashes, TOY, Kate Tempest, black midi, Fontaines D.C., and MIA, which is a difficult record to beat.
Under the moniker of Speedy Wunderground, Dan produces quirky, spontaneous and unique records with artists and bands that many other labels likely wouldn't touch.
His work comes with some fairly unusual rules attached, he promises all recording will be done in one day and finish before midnight. Mixing is also done in one day, seemingly to prevent what they call over-cooking.
They also threaten artists beforehand by informing them there will be no lunch break during recording or mixing and they promise not to overlay too much nonsense, which is an entirely different approach than most.
As you might guess Speedy Wunderground has become something of a niche label.
To much hype, they will release their fourth compilation of limited edition 7" singles on December 6.
Lapsley returns with a brand new single and announces new EP
And this year has been a pivotal for the label, with Carey producing a number of critically-acclaimed albums, including Kate Tempest's The Book Of Traps And Lessons with Rick Rubin.
He also produced Mercury Prize-nominated offerings from black midi ('Schlagenheim') and Fontaines D.C. ('Dogrel'), the 7" imprint he runs alongside Alexis Smith and Pierre Hall has been developing and growing and is fast becoming recognised as one of the most exciting new labels in the country.
The artists featured in the compilation include the kraut-rock assault-on-the-senses of Scottibrains and the first-ever official release from London's enigmatic genre-defying black midi.
There's also the genre-mashing Squid's, the twisting and turning art-rock of Black Country, New Road.
Also present is the blistering jangle-drenched pop of newcomers Tiña; the acerbic existential lyricism of Leeds's Treeboy & Arc and the powerful post-punk poetry of Ireland's Sinead O'Brien.
With recent new single releases from new up-and-comers like Lazarus Kane and for the first time potential Speedy Wunderground albums on the horizon, it is an exciting time to be part of the Wunderground.
Tickets for the launch party at the Heavenly Social in London on the December 7 can be found here:
Tracklist:
1. Scottibrains Sustained Threat
2. black midi bmbmbm
3. Squid The Dial
4. Black Country, New Road Athen's, France
5. All We Are & Alex Kapranos Heart Attack
6. Tiña I Feel Fine
7. Treeboy & Arc Concept
8. Sinead O'Brien Taking On Time
Have a listen to Year 3 below:
Comments
comments