The New York black metal collective are set for two album releases next year, Getintothis' Simon Kirk reports.
New York black-metal-gazers, Liturgy, are set to release two albums in 2020 – the band's follow-ups to 2015's acclaimed The Artwork.
With Liturgy's line-up now featuring Hunter Hunt-Hendrix (vocals, guitar), Bernard Gann (guitar), Tia Vincent-Clark (bass) and new drummer, Leo Didkovsky, the band will release HAQQ next year.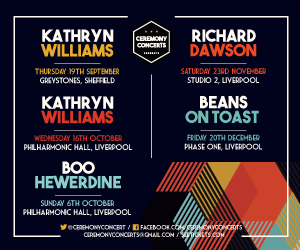 Although no release date has yet been touted, the band did release first single, God of Love, recently. You can listen below.
The Needle Drop called God of Love, "transcendental, powerful, amazing work. No band right now is putting out guitars, and drums, and compositions that sound like this, and it is insane. It's amazing, actually."
In addition to HAQQ, Liturgy will also release the soundtrack to the Origin of the Alimonies opera, featuring musicians alongside Liturgy that include Nate Wooley, Eve Essex, Josh Modney, Carrie Frey, Caleigh Drane, James Ilgenfritz, Marilu Donovan, and Eric Wubbels.
Last week, the first composition from Origin of the Alimonies was released, entitled Apparition Of The Eternal Church was released. You can also listen to this track below.
The interlude is an interpretation/arrangement of French composer Olivier Messiaen's 19832 solo organ piece, Apparition Sur l'Elise Eternelle, arranged and considerably altered and expanded.
Talking of the engagement with the work of Messiaen, Hunt-Hendrix says:
"For this piece I'm interested in finding divinity in the resonance and discord between the classical tradition and underground experimental music, both at the stylistic level and the institutional level, to really put these different modes of attention and transmission into contact."
Further reports to follow when track listings and release dates for each album come to hand.
Comments
comments