Sarpa Salpa headlined The Jacaranda last night, and Getintothis' Lewis Ridley was there to observe.
Sarpa Salpa are ending their 2019 on the road, but before the headed south towards native Northampton, they popped in The Jac to top a four-act lineup.
The night was kicked off by Tilly Louise, who despite a few technical issues managed to impress a venue that was already filling up. It's clear Louise is very much in the formative stages of her work, but her on-stage persona ticks all the boxes for an artist that could progress.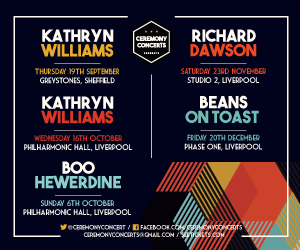 The second of three supports came in the form of The Merchants, their recently released demos featured in our Deep Cuts column, and for this crowd, it was the first time that they could hear the tracks in their live form after hearing them online.
Last night's set stands out as their best yet, 2020 and the prospect of a first single can't come soon enough for a band that may be the most exciting in Liverpool.
The Left Backs were next, and since the rise of Red Rum Club in Liverpool it seems a clear win to introduce a trumpet to a set.
Indeed last night's trumpeter played the guitar, stood behind a keyboard – they seem to be a band of multi-instrumentalists that excel in their chosen field.
Liverpool gig guide: Black Lips, Steve Mason, Milk Teeth, Blue Orchirds and much more
Headliners Sarpa Salpa arrived not long after 10pm.
Starting 2019 with the release of Casanova, they have enjoyed a raft of dates throughout the year.
They may not be to everyone's taste, though. Their brand of indie pop is one that will divide opinion, and while they performed it well it was clear not all were buying into it.
Frontman Marcus Marooth led the line, and while this writer would admit to not quite 'getting it', the band may regard it as another step in the right direction.
Images by Getintothis' Dan Hill
Comments
comments