Veteran rockers Boomtown Rats set out on tour in 2020 and Getintothis' Banjo looks at their story so far.
Boomtown Rats have announced a 10 date UK tour next year, taking in dates in Liverpool and Manchester.
The band rose to fame as part of the punk explosion of the late 70s, with debut single Looking after No 1 reaching number 11 in the UK charts in 1977. Their subsequent singles in the 70s all made the top twenty, with Rat Trap and I Don't Like Mondays taking the top spot.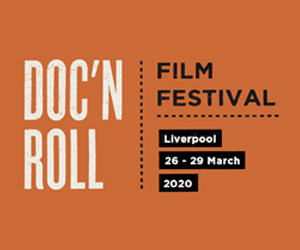 Rat Trap famously knocked John Travolta and Olivia Newton John off number one, an act which was seen as punk deposing the old guard, while I Don't Like Mondays caused some controversy as it referenced a mass shooting in America.
Their first 4 albums were all big hits in the UK and, for a while, The Boomtown Rats were one of punk's earliest and biggest success stories.
Lead singer Bob Geldof went on to launch Band Aid and Live Aid in the 80s, for which he was awarded a KBE, and his profile was extremely high.
However, the band split in 1986 and another charity gig, Self Aid, featured the last Boomtown Rats performance until their reunion in 2013.
Wish You Weren't Here: Pink Floyd and the fading appeal of band reunions
The band still enjoy a relatively high profile and have headlined several festivals since they got back together.
2020 will see them out on the road, calling in at Liverpool Grand Central and Manchester Ritz.
Full tour dates are:
Thursday March 26– Brighton Dome
Friday March 27– Cheltenham Town Hall
Wednesday March 15– Birmingham Town Hall
Friday March 17– Grand Central, Liverpool
Sat April 18– Great Hall, Cardiff
Friday April 24– Cambridge Corn Exchange
Saturday April 25– York Barbican
Wednesday April 29– O2 Ritz, Manchester
Sunday May 1– London Palladium
Monday May 2– Sage, Gateshead
Comments
comments