America's desert witch returns to the UK in support of her latest album, Birth of Violence and Getintothis' Simon Kirk has the details.
Chelsea Wolfe has announced an acoustic tour of the UK for March, including a Manchester date.
Wolfe will play the Stoller Hall on Thursday, March 19 in support of her brilliant new album, Birth of Violence, which was released in September through Sargent House.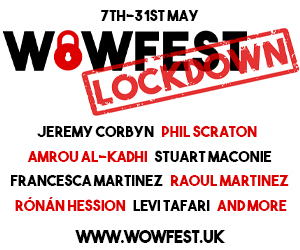 Birth of Violence sees Wolfe stripping back her sound to the bare bones – a sharp contrast to her 2017 album, Hiss Spun, which was her most aggressive work to date.
Birth of Violence pinpoints Wolfe's artistic sweet spot and some of her finest moments as a songwriter appear on this record.
From the album's opening to its finale in the short interlude, The Storm, Birth of Violence is an artistic statement from an songwriter at the height of their powers. It may just be Wolfe's finest moment, even transcending the 2015 John Congleton produced, Abyss.
La Dispute announce new remix album, UK tour including Liverpool date
From Wolfe's voice which soars on opening number, The Mother Road, album highlight in American Darkness follows and could well be one of the greatest songs Wolfe has written yet.
The solemn undertones of album's title track and the burgeoning lament that is Dirt Universe are further statements in this hauntingly raw set of songs, giving birth to an energy previously not seen from the Sacramento born songstress.
Supporting Wolfe across all dates will be Tribulation guitarist and solo artist, Jonathan Hultén.
Chelsea Wolfe UK tour dates:
Thursday, March 19: Stoller Hall, Manchester
Friday, March 20: Saint Luke's, Glasgow
Saturday, March 21: Coventry Cathedral, Coventry
Sunday, March 22: Alexandra Palace Theatre, London
Comments
comments