Douglas Dare is back with a brand new third album and a fresh single and Getintothis' Lee Grimsditch has the details.
There's a lot of great music to look forward to in 2020 with the early part of the year promising to be a fertile time for long-awaited album releases.
Douglas Dare's third studio album Milkteeth with label Erased Tapes can be added to this list as it is pegged for release on Febuary 21. If the first single Silly Games is anything to go by then it's shaping up to be something special; you can listen to the new track below.
It promises to be his most stripped back album to date and early teasers suggest it could elevate Dare from coveted songwriting savant for those who know, to much wider recognition.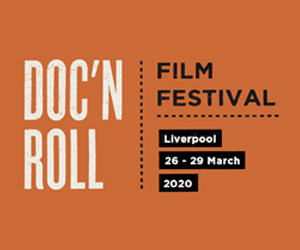 In terms of direction, Milkteeth is described as a stylistic departure from his two earlier albums- Whelm in 2014 and much darker follow-up Aforger in 2016. The songwriting is inspired by the discovery of the autoharp, replacing the piano as Dare's compositional tool of choice.
This change of musical scenery prompted songs to pour out to create an album with "instinctual feelings about childhood and innocence" at its heart.
Before attending the Liverpool Institute of Performing Arts, Dare grew up on a farm as the youngest member of a large extended family, where he was often found in his own private world, dancing in his mother's pink ballet dress.
The Pop Group's Y at 40 years old: a new look at a ground breaking album
He said: "I never felt like I fit in. I was different, odd. I wanted to dance and sing and dress up and on a small farm in rural Dorset that really stuck out."
Since then, the trajectory of his career has continued to rise. He's been asked to re-interpret Dance Me To The End Of Love for the Leonard Cohen exhibition A Crack in Everything in Montréal. He was also invited by Robert Smith to perform at his Meltdown Festival at The Southbank Centre in 2018, followed by the David Lynch-curated Manchester International Festival alongside Anna Calvi in 2019.
Milkteeth is due out on February 21 2020 via Erased Tapes
Comments
comments