Hangar 34 showcases an impressive and eclectic lineup at their Electronic Architects festival and Getintothis Mark Holt sees much to admire.
Electronic Architects held an indoor festival on Sunday November 24 at Liverpool's Hangar 34 to showcase electronic music's top talent.
Bands and performers on the day included Katrine Stenbekk, Nora, Evil Pink Machine, Harry Holmes, Jinji, James Orvis, Sleeping Dragon, Humaniq and headliners Kosheen.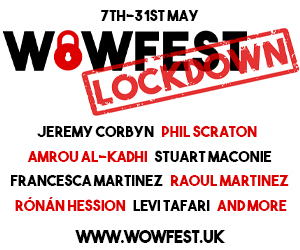 We arrived a little later than initially planned and entered the club during Harry Holmes set. Harry hails from Stoke-on-Trent and attended the Liverpool Institute of Performing Arts.
His performance was nothing short of an exemplary rendition of modern pop with hints of Del Amitri and The Waterboys about him. I suspect it won't be long until we hear more of his music on the radio on a regular basis. Definitely one to watch..
Next up was Israeli trio Jinji, an almost Disclosure like synth techno house band that certainly have some absolute beauties in their repertoire.
One thing about these guys (apart from being incredibly friendly lads) is how much they enjoy performing. The smiles nether left their faces during the entire duration of their set. Definitely worth a listen if you're a Disclosure fan.
The next performer, although fantastic, for me should maybe have been on for the last hour. The only reason being is that James Orvis from Leeds performed more of a DJ set rather that a straight up musical performance.
Getintothis' best 100 albums of the decade – a reflection on the 2010's
I'm fairly sure some of his own productions were included in his strong techno infused performance, but it seemed a bit of an incongruous inclusion in amongst the other bands on the night. Still a very strong musical talent and very much well received by all in attendance.
Local Liverpool band Sleeping Dragon were next and possibly gave the performance of the event for me. A cross between metal, drum & bass and techno, these guys really push out some furious energy in their set.
All through their performance I just could not help be reminded of Pendulum from a few years back. Raw, fast paced energy that you just couldn't help get drawn into.
Another band that I'll happily see again, but watch your bassbins, I'm telling you!!
Pendulum – TRINITY announced as Arena headliner for Creamfields 2020
The official warm up band for Kosheen was Humaniq, a duo consisting of a keyboard player and vocalist. These guys were another curiosity on the roster due to the chilled-out music they provided.
Beautifully performed and sang by both gents, the vibe was a little to laid back for that part of the night and I couldn't help but feel that they would have been better placed at an earlier slot.
That said, the music they provided on the night (one of their first ever gigs) was professionally delivered and something I'd happily listen to back at the flat on a lovely Sunday afternoon. I shall be watching these guys with interest..
Finally it was time for the main attraction… Kosheen!! If you've been part of the clubbing community during the last 10 years you can't fail to have heard John Creamer and Stephane K's remix of Hide U, a bass driven piece of musical beauty that all should experience at some point in there life.
Tonight Sian Evans gave us a full throated rendition of some of her older club classics interspersed with more recent offerings from albums Resist right through to their last offering Solitude in 2013.
The music on offer tonight was absolutely top notch and every performer we were lucky enough to see are worth keeping an eye on for future offerings.
Hats off to Steve at Hangar 34 for putting this event on it what has to be one of Liverpools great club spaces.
Comments
comments