Alffa bring their anthemic riffs to Liverpool and Getintothis' Cai Thomas is convinced this is the start of the Welsh invasion.
The streets of Liverpool are bustling and full of life; as per usual for a Saturday night, and with the cold air of January in our lungs, there is a sense of intrigue in our minds, as we anticipate what is about to unfold.
An amped descent down the narrow staircase of Sound into the secret retreat of the basement, a steady crowd begins to fill the room.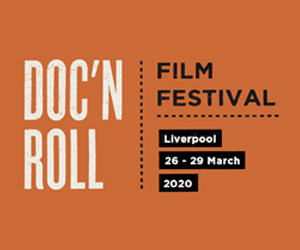 Tonight, we have the pleasure of seeing three great up and coming bands from Wales. The humble venue becoming a metamorphose, as a colony of young Welsh faces gather. With the natter of the language, uncannily being heard everywhere you go, in the venue.
So begins the invasion…
Enter, Dienw, an architectural product, and representation of the sound of their scene. A two-piece, who produce a swirling, reverberant, pedal-effect heavy brand of guitar music, that shows a lot of promise.
We would not be surprised if that tone eventually becomes synonymous, with lead singer and guitarist, Twm. It's a truly unique sound.
With offerings of a cover of Valium by the Super Furry Animals and collection of originals – drummer, Osian, compliments Twm's inventiveness, as they move through their set.
Elements of nervousness are obvious, but with a reminiscent influence from The Shadows, they finish their set on a high with new tune Film or Ffilm (depending on your preference).
Good little set, keep writing lads.
Black Market are another two-piece offering, yet with more of a genre placement in the area of Alffa. They feed the crowd a heavy-hitting sort of blues-punk which as the set progresses, moves into more of a shuffle funk-blues, with more interesting creative approaches in the rhythm.
The Newtown based duo, Liam and Tim, pass the lead-vocal back forth, with a hint of sibling rivalry, as they indirectly attempt to top each other.
Giving us a glimpse of their new tune Heads on Fire, to be released next week – they are best epitomised as a prime example of the British-blues rock that has been a main-stay in music-culture for the past decade.
Bloc Party style riffs, with the overdrive pedal, kicked on, accompanied by belting vocals readies the crowd for the headliner. Likewise, with tunes like Until I'm Gone and the addition of adorning a Fontaines DC t-shirt, we are sure they will be very welcome back to Liverpool, at the drop of a hat.
To complete our perfect hattrick of duo-bands, on comes the heavily anticipated headline for tonight, Alffa.
Returning to Liverpool, for the first time since Sound-City, last year. There is an evident eagerness in the crowd as the screech from the amplifier and the vibration of the kick-drum thud, propel through the room.
Supported by a Hendrix inspired over-the-head guitar party trick, Alffa boot the door of the saloon in and glide straight into their setlist – with Bleach-era Nirvana sounding riffs and thumping drumbeats, they give no rest to our bopping heads and chittering legs.
Perfectly engineered for low-ceilinged clubs, their supersonic sound fills the room, passing through the audience, leaving a ring in everyone's ear.
We are treated to fan-favourites like Dewr Dy Fyd, Devil Boogie Woogie and Pla, with an appearance of Tomos Rhys, a song that has long been in Dion and Sion's back-catalogue for years now.
From the local rugby clubs in rural North Wales to the gig-spaces of Liverpool – it has followed and with the changed arrangement, breathing a new lease of life into the song, it goes down well.
Exhibiting a confidence and experience of a band years beyond their age – with Dion holding the attention of everyone in the audience, he seems completely at home, strutting around the stage, keeping the interluding dialogue simple and brief. It seems like second nature.
Moving towards the end of their set, they smash through Creadur and Black Angel, finishing their setlist on their biggest number, Gwenwyn.
An anthemic chorus backdropped to one of our favourite riffs of last year, it is a song that has pushed them to the upper echelons of the Welsh scene and they are arguably now the current most popular Welsh language band.
Walking off to obvious jubilation, there are a few calls from the room for an encore, yet they, unfortunately, are not answered.
With rumours of another single to come soon and murmurs of a potential country-wide tour. Will this be the year Alffa conquer Liverpool? We wait to see it.
Great night. Da iawn lads!
Photos by Getintothis' Ashleigh Knight.
Comments
comments