Scarlet Rebels took to the Jimmy's stage Friday night and delivered a gig not to be missed, luckily Getintothis' Naomi Campbell was there to witness the entire thing.
Tonight was a pleasant change of scenery swapping the usual tones of warm acoustics for a sea of leather jackets, bandanas and Motley Crüe tour hoodies.
Ogling of innocent bystander's hoodies aside, we were excited for some pulse raising music and a little adrenaline to make up for an otherwise dreary, dry January.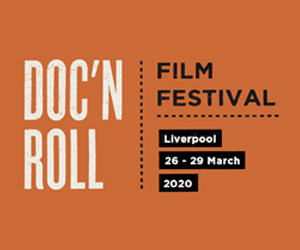 Liverpool's underground music hub Jimmy's proudly hosted the home-coming date of Liverpudlian's Revival Black and Welsh rockers Scarlet Rebels co- headline tour.
Alternative-rock locals Attic Theory, formerly Matchstickmen opened the show with an energetic set following the release of their latest single My Own Design.
Scarlet Rebels introduced themselves to the stage with their lanyard gig passes and sunnies in toe cause y'know, you gotta look good up there.
The Valley lads wasted no time getting the crowd hyped up as they eased their way into their set. Tight harmonies and rhythm sections enabled us to get comfortable just in time for a timeless guitar solo in Let Your Love Go.
Following the release of their debut album Show Your Colours last year lead singer and guitarist Wayne Doyle thanked the familiar faces in the audience for their support before quipping that he's been gigging for 20 years.
Not to render the fact he has a sculpted voice that can reach notes higher than the gates of Heaven itself, but because whilst singing he "kept (his) eyes closed", queue next track Can I Open My Eyes?.
Heal firmly planted Scarlet Rebels into the hearts of the room, pleasantly surprising its listeners with tremolo soaked guitar and wistful vocals. A sound that instantly transported us back to the 80s.
The now anticipated crowd had grown in size for locals Revival Black who knew just how to keep us in the palm of their hands and shake us to within an inch of our lives.
Moving non-stop across the stage from the get go, the five piece were full of fire and home nostalgia.
Aided by the help of his wireless mic, lead singer Dan Byrne pinpointed every corner of the room with a voice that could outshine Myles Kennedy.
Anybody who had already listened to the debut album Step in Line received a friendly cheer from the band before they allowed those of us who hadn't to indulge in Give you the World, further demonstrating their charismatic stage presence.
Every drum click and guitar riff was mirrored in Byrne's movements across the stage, an impeccably honed performance for having only played together for ten months.
Everyone loves a good call and response at a live gig and in this instance it came with End of the line. The more than eager audience stepped up to the challenge like their lives depended on it to which Byrne exhaustively replied, "that was incredible, Liverpool is the best". Perhaps "I'm too biased", he reports.
Step in Line opens with an instantly catching rhythm guitar and drum section, setting the tone for the rest of the track.
Each instrument becomes embedded between razor sharp guitar riffs leaving us tangled up in all things Revival Black and wanting more before they finish their set with Creedance Clearwater Revival classic Fortunate Son.
The Rising Tour will see Scarlet Rebels and Revival Black play an impressive 23 further dates across the UK.
Images by Getintothis' Robert Gay.
Comments
comments