Chloe Foy has released a new single from her upcoming EP, as Paris Youth Foundation are set for a UK tour, Getintothis' Lewis Ridley with the news.
The Slow Readers Club have announced their new album, The Joy Of The Return, set to be released in March.
Recorded at Parr Street Studios in Liverpool and produced by long-standing collaborator Phil Bulleyment, The Joy Of The Return is the band's fourth studio album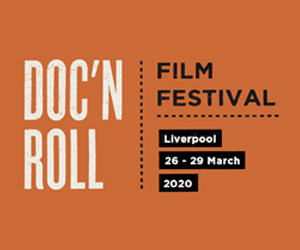 The band have also shared their new single, All I Hear, the first track to be taken from the album, alongside details of a UK and EU tour.
The tour will see them come to Liverpool's O2 Academy on Friday, March 27 as well as a date at Parr Hall in Warrington on April 9.
That's before they take to Europe, a leg which includes three dates in Germany in the spring.
"I think it's definitely our most interesting and accomplished record musically," says singer Aaron Starkie.
"Lyrically the album covers love, alienation, the rise of right wing populism and comments on algorithm driven propaganda. And as always, I try to deliver those lyrics with uplifting melody."
The Slow Readers Club will embark on an extensive tour throughout the UK and EU in March, April and May, including shows in Edinburgh, Birmingham, Bristol and London's Electric Ballroom. Full dates can be found below.
Ahead of their UK tour which brings them to Liverpool, Inhaler have released a new track We Have To Move On this week.
Premiering on Annie Mac's Radio 1 show on Tuesday evening, the single comes as they kick off dates across the country – with their gig at O2 Academy in Liverpool being upgraded due to demand.
They come to Merseyside on Wednesday, February 12 with support from FEET.
Home Is Where The Heart Is was also recorded at Parr Street Studios with Rich Turvey, and is their first release since signing to Modern Sky UK.
The band will head on a tour of the UK next month, which includes a date at Liverpool's Zanzibar on Thursday, February 27.
Africa Oyé's members and Board of Trustees and have elected Sonia Bassey MBE as their new Chair.
Sonia's appointment follows nearly two years of serving on the Board and a lifetime of work in the local community.
The 28th annual Africa Oyé festival will take place take place on June 20 and 21, in Liverpool's Sefton Park from 12.30pm til 9.30pm both days and entrance is FREE.
Lana Del Rey, Pavement, The Strokes to perform at Primavera Sound 2020 – full line-up
In gig news this week, Stanleys will headline Liverpool's Sound Basement in March.
The Wigan indie pop outfit recently released their single A Better Life and will come over to Liverpool on Friday, March 20.
Our second new track this week comes from Chloe Foy, who has kicked off their year by releasing her brand new single Callous Copper.
The single is taken from Chloe's upcoming EP, of the same name, due for release on February 21 on AntiFragile.
Comments
comments