Philadelphia musician (Sandy) Alex G brought the house down at a packed and hot Phase One, Getintothis' Connor Ryan was there for the buzz.
Filled with the young, hip and outlandishly dressed fashion feasters of the alternative indie stain, tonight was a sweaty affair.
The music was far from sweaty though. Our bollocks on the other hand were in their own private sauna.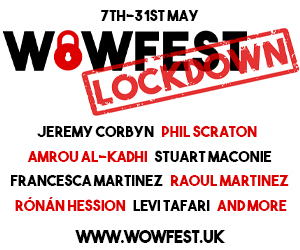 Mr. G is someone we've only recently got onto but we really enjoy his latest record House of Sugar (2019) a lot.
It's been on heavy rotation when in work and its an album we find ourselves returning to on an hourly basis.
Of course, this mini obsession will probably soon die, like most, so it's nice to finally see the fellow in the flesh and his outrageously entertaining band. Sandy himself has some entertaining moves, swaying and vibin' like a spicehead with a healthy bank account, its a sight to behold.
Walking out to album track Project 2, which earlier that day we mused would be an excellent entrance tune, it's Depeche Mode DNA sensibly lights the room on fire; like excitedly engaging with a Yankee candle.
Opening proper with the tune Gretel, we are immediately transitioned into extreme bobble head mode. Its heavy and loud as fuck, a very different outing to the album version, which is way more mellow.
We like it, kinda makes us wish the whole album was of this Nirvana punching, US coasting psych fuzzing flavour though. It's still a fantastic record nonetheless.
More nightmare-pop than dream, the surreal effects on his voice makes for an eclectic listen, like a compilation of the cream of the crop of Alien inclined artists from other planets.
This set was eclectic too, in the sense of how much enjoyment we got from the immediate area around us with each live rendition.
Our levels of oscillation definitely varied, ranging from just "swig ya beer pal" to "fuck it", try and dislodge the head from your spine bro; it was mixed.
We don't necessarily think it was that Alex G's performance wasn't consistent, we think our own issues sort of supplemented a mediocre evening personally.
However, tunes such as Walk Away and Near were top notch and the crowd really got into it. The latter in particular resonated due to its In Rainbows B-Side persona, something that I'm down for any time baby.
As the four piece on stage loosened up, the crowd sort of simmered at a similar level of relaxed appreciation of an interesting songwriter and musical jester.
Liverpool 'Fuck The Tories' street rave: hundreds take to city centre in Tory protest
He boasts a discography of whimsical indie pop, his songs often taking left-field turns that leave you wanting more. Cow is a good example of this willingness to experiment and create melancholic fairytale music. The You Big Old Cow theme on this track in particular presents waves of XTC tomfoolery, whilst at the same time using a charm only groups like Wild Nothing and Beach Fossils can display.
Okay, they're not the ONLY two to successfully implement this quirky, cool spring afternoon picnic style, but when enjoying the sounds of G man, those two groups are ones we summon to memory.
If you know us well, you will know we absolutely adore Jack Tatum (Wild Nothing) and his musical adventures.
There are parts of us here that also buzz with a similar fleshy ring tone, especially when he breaks out the absolute banger that is SugarHouse. To be fair, the word NICE covers his sonic branches perfectly, even if there are more sharp or morbid moments within his output.
Overall, it has been a great night, which the almost sold out Phase One lapped up like dogs in a shallow well.
Other highlights of the set include the incredibly rousing song Hope, which had us singing most of all during the hour or so he forged and spread. Our plus one summed it up nicely when he said: "I find myself singing but I don't know the words" (Or something to that effect).
We think that's a beautiful way to look at Alex G's music, it may not make sense, but does anything really make sense ever?
Top band, talented centre piece, brilliant show.
Images by Getintothis' Warren Millar
Comments
comments