The North West's number one accessible rave event for adults with learning disabilities and limited mobility returns to District Liverpool and Getintothis' Kris Roberts looks at the story so far. 
Under One Roof returns to District Liverpool this year with four new events, creating a safe space for adults with learning disabilities and limited mobility to enjoy raving.
It can be incredibly difficult for people with disabilities to have access to safe spaces that host raves and club nights. Of course, we're in a time now where consideration must be taken wherever possible to accommodate to the needs of people that struggle with disabilities, but when it comes to clubs, raves, and gigs, there's still a long way to go.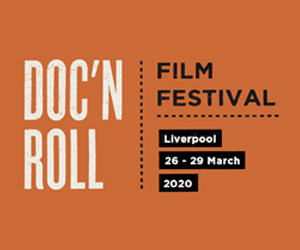 Clubs and raves especially can be anything but accessible, and it's easy to tell ourselves that maybe not everyone wants to be in that environment, but not only is that dismissive, it's untrue.
Excluding people from spaces that most folks get to enjoy without thinking twice is a real issue, and does nothing but reinforce the idea that disabled people are 'different', which can cause significantly high rates of anxiety, depression, and loneliness.
Under One Roof has created a fantastic event that aims to tackle this very issue, to offer people that struggle to attend these events a chance to socialise and enjoy a quality clubbing experience.
Liverpool 'Fuck The Tories' street rave: hundreds take to city in Tory protest
Talking about the goals of Under One Roof, organiser Becca Frankland said: "The aim of Under One Roof is to provide people with a safe, accessible space to enjoy dance music and a proper night out. We can often take for granted how easy it is for us to access venues, to walk up or down numerous steps and to handle being in packed out rooms for a prolonged period of time."
Under One Roof has seen great success since it launched back in 2018, so much so that in 2019 it branched out to Liverpool after taking place exclusively in Manchester's YES.
Promising the biggest events they've ever pulled off, Under One Roof will be throwing four huge parties including a Valentine's Day special on Thursday February 13, followed by a spring edition on May 14, a summer special on July 23, and rounding off with a Halloween rave on October 29.
Resident DJ Jake Smith will be providing Manchester with all the classic rave tunes while Australian talent Nikki Chong will be headlining the Liverpool events.
Organisers of Under One Roof recognise the need for these events, and witness first hand the positive impact this can have on the mental well-being of their attendees, offering them a safe space to make friends, meet new people, and most importantly, dance the night away!
Founder Alice Woods said: "I'm over the moon that Under One Roof will continue into 2020, and across the North West with parties in both Manchester and Liverpool. Seeing first hand the joy that they bring to everyone who attends, we know that these events are really important. We put our heart and soul into making sure these raves can happen and we recently announced that carer tickets are free – so we really need all the support we can get to make sure they are successful!"
All events start at 6pm and finish at 9pm, with the exception of the Valentine's Day party that finishes at 8.45pm. Tickets are £3 each, and if you wish to bring a carer, they enter for free!
The decision to allow free entry for carers was made recently to maximise inclusivity, and make it possible for people with carers to attend with no issue.
Becca Frankland said: "It was important for us to offer carer tickets for free – if an attendee needs a carer to come along with them, it shouldn't come as an additional cost. We also keep our capacity much below the normal recommended for the venue, allowing people to navigate easily around District without feeling overwhelmed."
Comments
comments