Ambient purveyors Inventions return with their third album and new single and Getintothis' Simon Kirk shares the details.
Inventions, the underrated collaboration between Eluvium's Matthew Robert Cooper and Explosions in the Sky's Mark T. Smith  return, announcing details of their first album since 2015's Maze of Woods.
A Continuous Portrait is set for release on May 29 via Temporary Residence.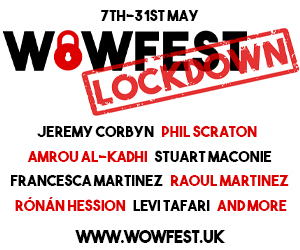 The album is preceded by lead single, Outlook For The Future, which was released earlier this week. You can listen to the track below.
Like the duo's first two albums, A Continuous Portrait was written at a rented beach house on the North American Pacific coast.
With a swathe of instruments and recording equipment intact, Smith and Cooper buried themselves in composition and recording in a single, exhaustively productive session.
Wooden Shjips' Ripley Johnson reveals Rose City Band – listen to single Only Lonely
The result is A Continuous Portrait, an album of strange hypnosis, punctuated by songs that venture quite far from the respective oeuvres of Cooper and Smith, but still resonating with the duo's trademark emotional soundscape quality.
Inventions has always been the product of two friends who find comfort and inspiration in the genuine surprise of creating and combining sounds and here that continues.
Track list:
Hints And Omens
Calico
Continuous Portrait
Outlook For The Future
Close To People
Spirit Refinement Exploder
The Warmer The Welcome
A Time In My Life
Saw You In A Movie
Comments
comments