Legendary soul singer Bill Withers has sadly passed away at age 81, Getintothis' Kris Roberts reflects on his incomparable legacy.
Bill Withers, one of music's most prolific and legendary soul singers, has died aged 81.
The Lean On Me singer sadly passed away after suffering heart complications, his family said in a statement: "We are devastated by the loss of our beloved, devoted husband and father. With his poetry and music, he spoke honestly to people and connected them to each other. 
"As private a life as he lived, close to intimate family and friends, his music forever belongs to the world. In this difficult time, we pray his music offers comfort and entertainment as fans hold tight to loved ones."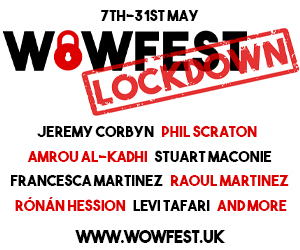 The iconic soul singer solidified himself as an integral, trailblazing artist back in the 70's after the release of Ain't No Sunshine in 1970 from his debut album Just As I Am, and the subsequent release of Lean On Me in 1972.
These tracks, along with Lovely Day, Grandma's Hands, and Just The Two Of Us, have become some of the most acclaimed in soul music and have been rerecorded and sampled in tracks like Blackstreet's No Diggity.
Tributes have come pouring in since the news broke, with the likes of Lin-Manuel Miranda, Darren Criss, and Viola Davis all giving praise to Withers' artistry and incredible contributions to music.
Every dope house band knows you don't know shit if you don't know your Bill Withers. All groove. All vibe. RIP MR. WITHERS. Vocal animal, songwriting legend. I'm gonna go hit some Use Me on the kit right now, a groove that will never not be the sound of cool.

— Darren Criss (@DarrenCriss) April 3, 2020
Fountains of Wayne's Adam Schlesinger dies from coronavirus aged 52
People are now flooding to social media to pay tribute to the singer, sharing stories of how his music impacted their lives in one way or another.
In Bill Withers I lost my funniest friend , a soulful singer, songwriter, and carpenter. Humanity lost a deep conscience.

— Booker T. Jones (@BookerTJones) April 4, 2020
Spending my Friday celebrating the life and music of Bill Withers whose voice and message befriended me when I was just a kid RS pic.twitter.com/SxcHfDNehG

— Ron Sexsmith (@RonSexsmith) April 4, 2020
Rest in power Bill Withers. Your voice, your songs, and your total expression gave us love, hope, and strength. My soul always has and always will be full of your music. pic.twitter.com/TLXtUisuQI

— Lenny Kravitz (@LennyKravitz) April 4, 2020
I know I know I know I know I know I know I know I got a pic of me & BILL WITHERS somewhere! Who Is He & What Is He To U?! RIP Boss👊🏾

— Samuel L. Jackson (@SamuelLJackson) April 4, 2020
I dug out my recording of Bill Withers In Concert (BBC2, tx: 11/5/1974) and bunged it up online for some mates. You know what? Have it. All of you. Mates or not. xxx https://t.co/cI2i6dvZYF

— Louis Barfe (@AlanKelloggs) April 3, 2020
Having not recorded since 1985's Watching You Watching Me, Withers retreated to his home in L.A. to enjoy a quieter family life.
Even in the short time that he was in the limelight, his music made waves across the industry, having won three Grammy Awards and scoring nine overall nominations.
Comments
comments