Laura Marling announces the surprise release of her new album and Getintothis' Andy Walker provides the details.
Laura Marling has announced an early release of her new album Song For Our Daughter later this week.
Originally slated for summertime, Laura says the change is "in light of the change of all our circumstances. … It might entertain, and at its best, provide some sense of union."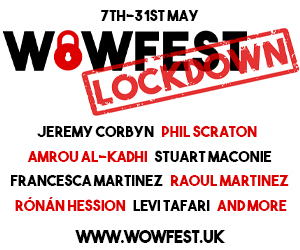 Song For Our Daughter will be released this Friday, April 10, via Chrysalis/Partisan. The album, Laura's seventh solo album, following 2017's Semper Femina was recorded alongside producer Ethan Johns.
The first single from the ten song album is Held Down, which is available to download and stream now.
She returned to Ethan Johns to co-produce Song For Our Daughter, and says she was steadfast in her vision for the album.
"I demoed everything really heavily, and re-edited loads of stuff," she says. "So I did all of the arrangements, I knew all the musicians I wanted to work with. And all of the backing vocals on this album I did at home because I wanted no one else's opinion!"
It is described as having a lusher sound than Laura's previous albums, with strings by Rob Moose (Antony and the Johnsons, Bon Iver, The National)
"I wanted to indulge in that," she says. "I just wanted him to let him go free."
Quarantine and Chill Part II: 25 box sets to keep you entertained during lockdown
Laura also says that she has been a late convert to Paul McCartney, which may explain an "unexpected melodic poppiness" to the album.
The tours of the UK and Europe are, of course, cancelled, but new tour dates are expected to be announced imminently.
A Song For Our Daughter – Released April 10
TRACKLIST:
1. Alexandra
2. Held Down
3. Strange Girl
4. Only The Strong
5. Blow By Blow
6. Song For Our Daughter
7. Fortune
8. The End Of The Affair
9. Hope We Meet Again
10. For You
Comments
comments