Normal People dropped on BBC Three last week, Getintothis' Lewis Ridley enjoyed the depiction of Sally Rooney's 2019 novel.
It came as no surprise to me that Irish writer Sally Rooney won high-acclaim for her second novel Normal People last year, winning the coveted Costa Book of the Year award and a place on the Booker Prize longlist.
For those that wrapped themselves up in the book it was to much excitement that the BBC announced a TV adaptation of the bestseller would arrive this year.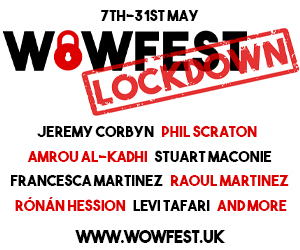 Directed by Lenny Abrahamson and Hettie MacDonald with writing roles for Alice Birch and Mark O'Rowe, the 12-part series arrived in its entirity on iPlayer last weekend, it's also set to run over 6 weeks on BBC One.
In short, Normal People tracks contrasting personalities Marianne Sheridan (Daisy Edgar Jones) and Connell Waldron (Paul Mescal) as they navigate their final days at school in rural Sligo before heading to college in the big city.
What is first a secret romance develops into a series of flings and an overwhelming longing by both character and reader, now viewer, for the two to cling together despite forces straining them apart.
Lovers of the novel, published by Faber & Faber may note the representation of Marianne is more brash on the small screen. A notably sensitive character, she depicts a lost soul from an affluent background, but in this adaptation seems more harsh, and at times obnoxious.
Her involvement with a group of pretentious student debaters heightens this, as her counterpart Connell struggles to adapt to his new life, depicted in unbearable college party conversations.
They pull apart and recoil back together across an engrossing plot that has caught the attention of millions this past week, viewers clinging to the hope that they will, rather than won't.
The star performance comes from Paul Mescal, who in his first main role as the shy, awkward and often lost Connell epitomises everything the novel set out to be.
A jack-the-lad that begins the narrative adored by all around him in Sligo is shook and unsettled by the move to the big city, and as he and Marianne trade romantic blows over the course of their time at Trinity College it is Mescal that best captures torturous indecision, with facial expressions and the unsaid transforming scenes.
A rarely seen depiction of young male mental health is at times too much to take, as Normal People transcends topics that have never been more prevelent. He has left behind a life where he is surrounded by his own kind, revelling in his comfort zone, but moves on to find things aren't all as they seem. The way Mescal plays that realisation is cutting, as Connell begins to come apart.
Such a performance that takes the viewers from the toe-curlingly awkward to plain distasterous is right on the mark, and Mescal's performance is a credit to all involved.
While Edgar-Jones has seen since 2016 in Cold Feet, and was clearly the more household face of the two, she combines with Mescal to offer what is the most exciting duo of actors on TV for a number of years. Casting director Louise Kiely has played a blinder, as you'd be hard-pushed to find a more captivating, engrossing depiction of young romance than between these two.
Quarantine and Chill Part II: 25 box sets to keep you entertained during lockdown
There is more to celebrate, though, as Sally Rooney has not only recieved widespread praise for the novel which has been reborn, but she has also managed to get well and truly under the skin of those seemingly threatened by the rise of a comprehensively educated female writer.
The British public has been cued to celebrate the likes of Pheobe Waller-Bridge, given a leg up from landed gentry, fee-paying education and time at RADA. But it is time for a broader look, and know that it is nothing short of a triumph that this writer from humble beginnings in County Mayo has rose to be the mind behind one of the most beautifully accurate depictions of what it is to be in love in the 21st century we have seen.
Normal People is agonising, intense, uplifting and completely heartbreaking.
Read the book, watch the series and then do it again.
Comments
comments