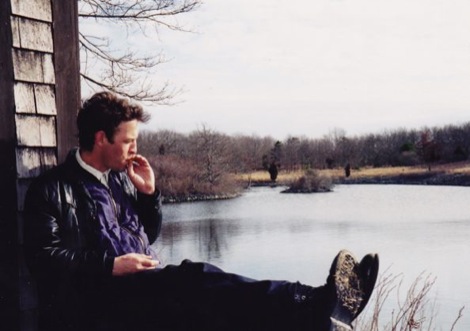 Loved Ones drop All Your Cry – an emotive tribute to Morphine's Mark Sandman.

March. Marchin on. Not really sure where this year's gone – if anyone's got answers please leave them in the comment box below – but one things for certain 2012 is waiting for no one.
Same can be said for one of Getintothis' favourite bands – Loved Ones. It's been full steam ahead with Nik Glover's new collective, fresh from supporting Django Django, they've today dropped, All Your Cry – which is quite possibly their finest track, from what is a very fine album, The Merry Monarch.
Those characteristic clipperty-clop beats from debut single …Hell are all in place, as is Nik's far-away-so-close delivery but it's that yearning chorus which will have you simultaneously in bits while reaching for the repeat button.
Apparently, it's written in memory of the late, great Mark Sandman, frontman and bassist of Boston's Morphine.
Sandman suffered a heartattack while on stage performing with Morphine aged just 46 at the Giardini del Principe in Italy. His death has been attributed to cigarettes, heavy stress and the temperature of over 100 degrees on the night he was performing.
Time just keeps on ticking…

Loved Ones Are You Hiding Out In Hell.
Comments
comments