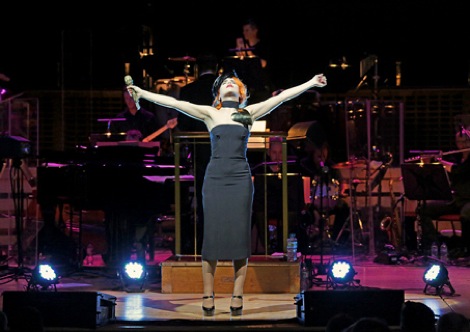 Kooky and colourful, Paloma Faith is a dash of light in the sometimes staid popscene, Getintothis' Sakura Zilla chased the rainbow.

It's unfortunate that we still live in a world where are most famous female pop singers receive more in the way of recognition based upon how much skin they reveal.
You only have to look at the recent brouhaha with Miley Cyrus and her Gene Simmons-esque tongue to see that whether you have your name attached to decent tunes or not, you only have to pander to the lowest common denominator to get some of that sweet, sweet infamy.
Paloma Faith is different in all respects. Eschewing the flashing of the flesh for vintage fashion and a line in jazzy, up-tempo numbers, she has carved a career that benefits from the application of integrity and just damn catchy songs. Who knew that would work?
Her recent show at the Philharmonic Hall followed on from a headline slot for Sound City back in 2010. Inevitably, once again, she did not disappoint.
Getintothis' Sakura Zilla was on hand to capture an artist not shy of the limelight in full pomp. Long may it continue.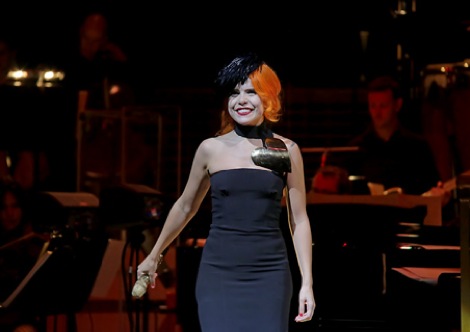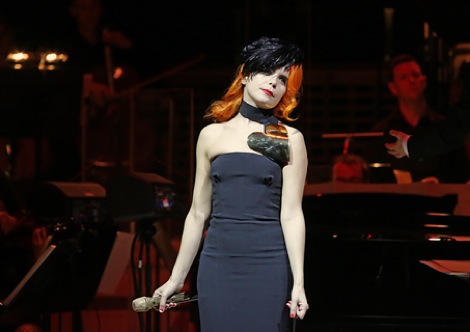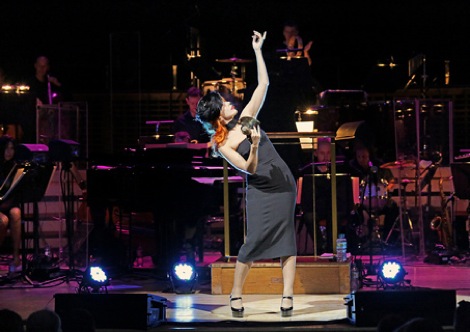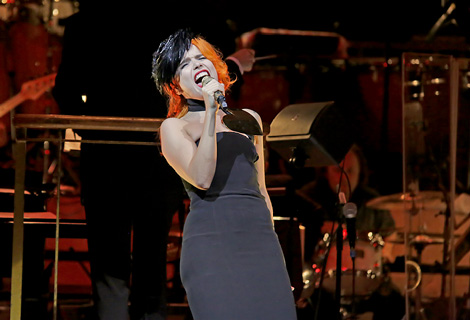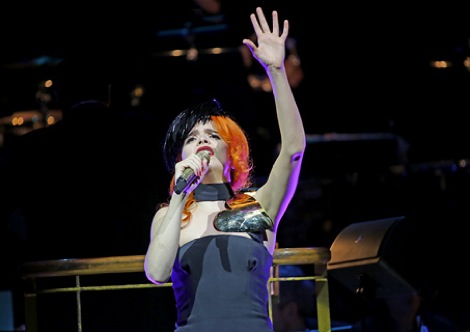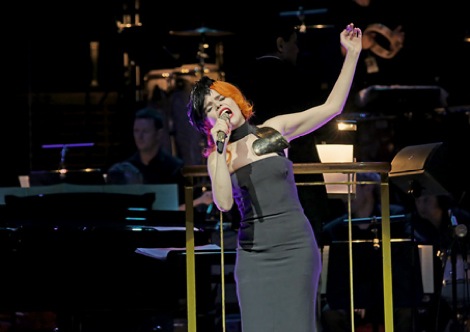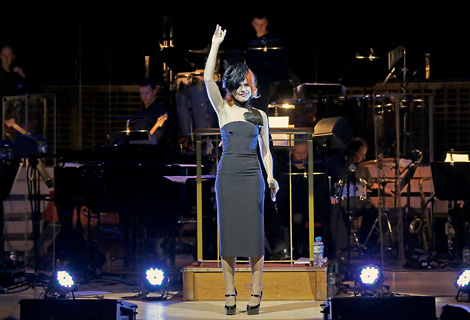 Further reading on Getintothis:
Getintothis reviews Paloma Faith at Liverpool Philharmonic Hall during Sound City 2010.
Getintothis reviews Paloma Faith at the O2 Academy.
Rufus Wainwright, Rhodes: Philharmonic Hall, Liverpool
Blondie: O2 Academy, Liverpool
Bird, The Family Monroe: Leaf, Bold Street
Comments
comments