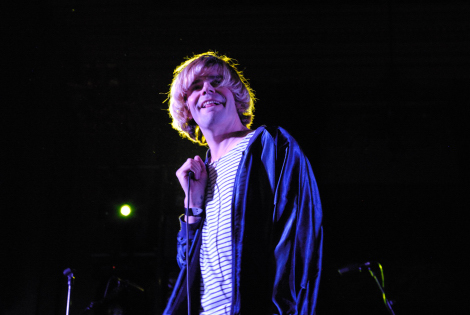 The Charlatans provide a fitting tribute in Liverpool to their late drummer Jon Brookes, Getintothis' Andy Kelly suggests here is a band that still burns with a bright future ahead.

Getintothis has a feeling the good citizens of Georgian Liverpool would have been rather pleased.
In the early 19th century the city fathers decided we needed a permanent venue to house the then triennial music celebrations in town – as well as the odd murder trial.
Last Friday the great hall was back doing exactly that, hosting musical celebrations to the delight of the masses.
And a delight it was as The Charlatans' long-delayed slot at the inaugural Liverpool International Music Festival proved well worth waiting for. Mind you, it felt like a close run thing at times.
The unfamiliar venue – not least for the crowd – a rearranged date that had lost some of its previous vibe and a far from perfect sound mix were obstacles that could have defeated a lesser bunch of musicians.
But this is a band that has coped with far worse, not least the tragic death of original drummer Jon Brookes in August which led to this rescheduling.
Almost 25 years in, they've got the know-how, the togetherness and most of all the tunes to ensure tonight would provide a fitting testament to the lofty surrounds.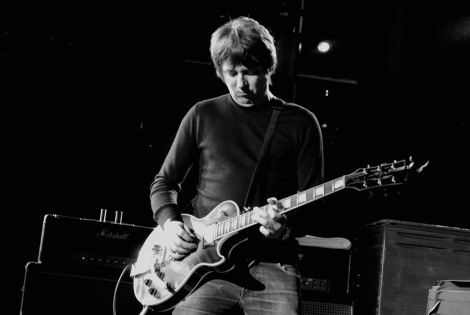 The Charlatans' Mark Collins in action at St George's Hall, Liverpool
The first rumour in the gloriously ornate hall is that this is The Charlatans' final ever gig and our mischievous minstrels do nothing to dispel the myth with a set which starts with Forever and ends (pre-encore) with This is the End.
But surely they still just sound too good to pack it in now.
St Georges Hall has a famously grand organ of its own but as Tony Rogers kicks in with that unstoppable swirling Hammond – the driving force for the band alongside Martin Blunt's bass – you feel it's got serious competition.
Frontman Tim Burgess prowls the stage like a peroxide choirboy, still all bowl cut and cheekbones after all this time.
Before you know it, Just When You're Thinkin Things Over and North Country Boy have been and gone and we're still just getting started.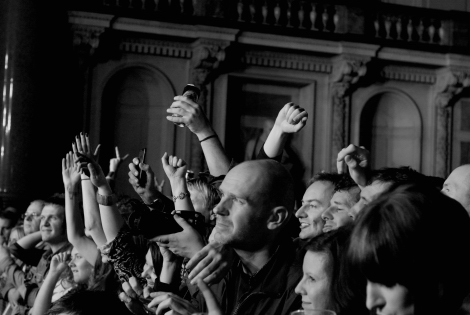 The crowd at St George's Hall, Liverpool
It's an under-appreciated talent, but they just make you smile, upbeat, almost celebratory at times as another warming vignette of indie soul music washes across the floor.
You can't do anything but surrender to it.
We're trying to find a 'filler' track to dive to the – disappointingly overpriced – bar but they don't make it easy.
We've taken 10 steps after the end of Just Lookin' before it's about turn as The Only One I Know throws us thrillingly back to Madchester days of 1990 when the sceptics suggested they were indeed the charlatans of their name – how wrong they've been proved.
Oh Vanity changes the mood to perky pop, Burgess the preening peacock only half in jest and a rare song tonight from their later, slightly disappointing album releases.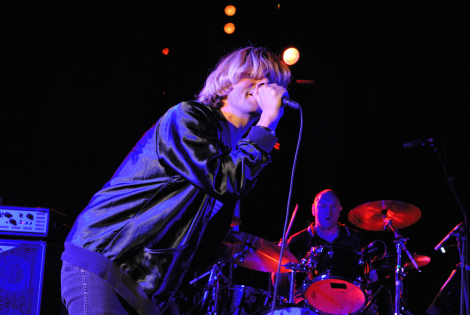 The Charlatans' Tim Burgess in action at St George's Hall, Liverpool
One To Another brings us back to the classics and it's rarely sounded as fresh and urgent as it does here, the (well protected) Minton tiles of the floor getting a grand working over from the happy feet of the front rows before a real treat for fans with the generally underplayed Here Comes a Soul Saver with Burgess asking us: 'Can you feel it in your soul?' No question.
My Beautiful Friend has obvious poignancy given the circumstances while This is the End is similarly touching and no doubt enough to send the packing-it-in theorists into meltdown.
It was never going to be – not even for tonight – as everyone knows how a Charlatans gig must end. Sproston Green is delayed only by How High soaring into the St Georges roofspace but what must be will be.
Sproston arrives, builds, thrills, repeats, loops, swaggers and finally takes its leave when you're thinking you could just listen to it forever. The past is everywhere you look tonight, in the hall, in the band, in the career, in the faces. But The Charlatans do more than enough to suggest that a band many here have grown up with can still have a very bright future too.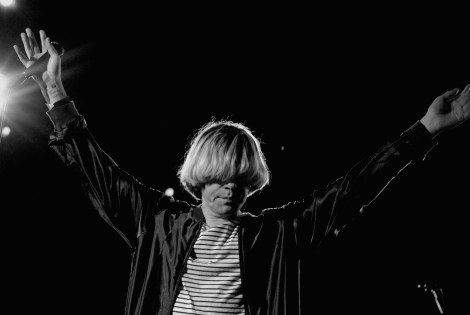 The Charlatans' Tim Burgess in action at St George's Hall, Liverpool
Earlier the Tea Street Band did what they do best and got the party started. They may have had technical issues and it certainly wasn't their ideal venue or slot – they'd have been a brilliant end to the night – but Disco Lights is so infectious that even our ageing feet are shuffling within seconds while Fiesta starts out as mellow as an Ibizan sunset but as the beat kicks in there's no way we're going home just yet.
It wasn't really By The Sea's night. With much of the crowd still drifting in their fragile, crystalline and at times shoegazey dream pop got rather lost in the hall but there will be undoubtedly be other nights for them.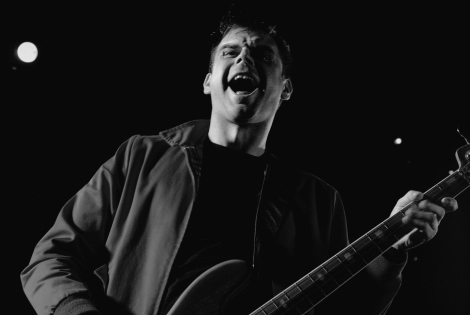 The Tea Street Band in action at St George's Hall, Liverpool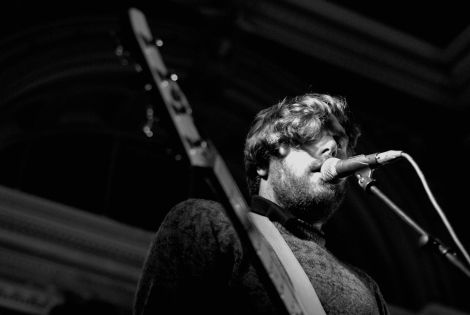 By The Sea in action at St George's Hall, Liverpool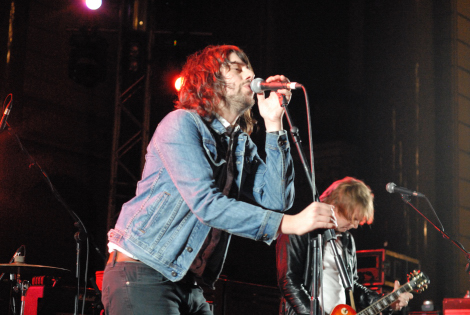 The Fallows in action at St George's Hall, Liverpool
Pictures by Getintothis' Gaz Jones.
Further reading on Getintothis:
Liverpool International Music Festival 2013: What Getintothis learnt.
Liverpool International Music Festival 2013: What Getintothis learnt
The Charlatans: Manchester Apollo
The Charlatans, Shaun Ryder: O2 Academy, Liverpool
The Tea Street Band: Disco Lights and The Zanzibar – picture gallery and live video
GIT AWARD 2012: Artist nominee profile – The Tea Street Band
GIT Award 2013 Nominee profile: By The Sea.
Comments
comments