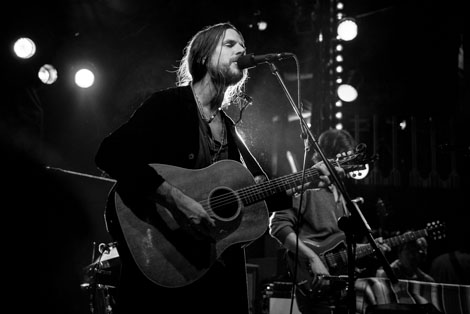 Jonathan Wilson brings the West Coast sound for over two hours at the Kazimier, Getintothis' Alan O'Hare puts his towel down and his shades on.

At one point it felt like Prince was fronting Crazy Horse.
Ridiculous, we know. But Getintothis was over two hours into a musical tour-de-force from Jonathan Wilson and we were fast running out of superlatives. True, in the cold light of day, it wasn't the best thing we've seen all year. But it wasn't far away.
The LA troubadour packed out an expectant Kazimier and delivered a set full of meandering melodies, searing solos (from both guitar and Hammond organ) and righteous jams. If that sounds pretentious, well, so be it, as that's what Wilson and his band were. But in the best way.
They're very good at what they do, happy to stretch out and test the quality of the songs and the five-piece create a sound that is rich, full and confident.
Making records with Californian royalty, such as Jackson Browne and CSN, may have bolstered Wilson's bank balance – but he's spent it on the right things.
He remains the boomtown rat out front, in a vest, jeans and with Neil Young's early 70s hair, but the guitars are vintage, the amps warmer than a Red Stripe in the Kaz and a proper organ raging like a rolling stone.
The sound was crystal clear and the crowd responded. The gig took its time to get going, but there was always something in the air. It was old school in every way, really.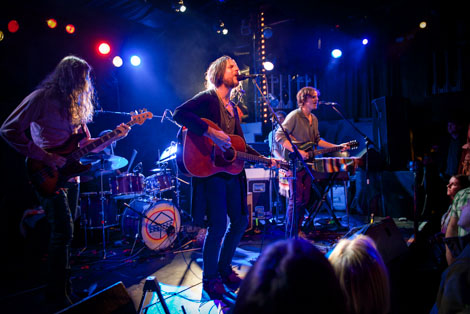 Jonathan Wilson and band at the Kazimier, Liverpool
As was expected, lots of tunes from Fanfare, his latest record on Bella Union, were aired, with Lovestruck, Dear Friend and Desert Trip all, well, trippy highlights.
We say trippy – but there is an economy and tightness to Wilson's song writing. This was not just a case of a West Coast songwriter messing about with half-baked ideas. The gig looked you squarely in the eye and asked you to engage.
And, on a night when the weather was quintessentially English, Wilson brought a little corner of his hometown to Liverpool and warmed the sold-out crowd up. Now, that's what we call cool.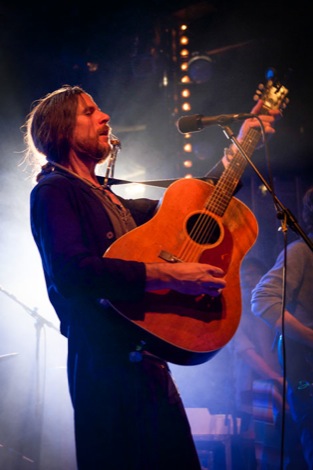 Pictures by Getintothis' John Johnson
Further reading on Getintothis:
Comments
comments