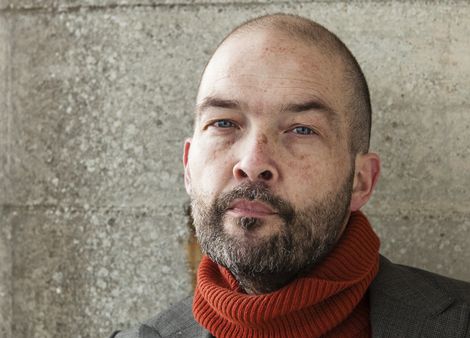 Ben Watt delivers new album assisted by Pink Floyd's Dave Gilmour and Bernard Butler ahead of east Village Arts Club date.

Everything But The Girl's Ben Watt is to play Liverpool's East Village Arts Club on April 17.
After 20 years in Everything But The Girl, and 10 years as a respected DJ and record label boss of Buzzin' Fly Ben Watt announced last year he was parking everything to complete two long-planned creative solo projects.
The first his long-awaited second book, Romany and Tom, a dazzling portrait of his parents was published earlier this month, the second is Hendra, his first solo album for over 30 years, released on his own new imprint, Unmade Road through Caroline International on April 14. It is, in Ben's words, 'simply a folk-rock record in an electronic age'.
Recorded in London and Berlin, the music is a meeting of worlds: languid folk, distorted rock and fizzing electronics; in part a result of the album's two central collaborators, ex-Suede guitarist, Bernard Butler, and Berlin-based producer Ewan Pearson.
The album also includes one other unexpected stellar cameo – Pink Floyd's David Gilmour, who adds plangent slide guitar and backing vocals on The Levels.
How does it feel following up a debut album thirty-one years later?
'Sometimes I laugh and think it could be the definition of the difficult second album; it has certainly been a long time coming,' Ben says.
'Some might see it as a strange fork in the road after Buzzin' Fly, but everything for me has always been about finding a truthful and vivid point of connection with an audience – whether on dancefloors or in folk clubs. Words, beats and notes – it's all we have. It's just a question of playing them in what feels like the right order at the right time, and at the moment, 'Hendra' just feels right.'

Further reading on Getintothis
Best new music – Låpsley.
We Are Catchers drop Tap Tap Tap ahead of debut on Domino Records.
Best new music – Getintothis on Abe.
Best new music – Getintothis on Etches.
GIT Award 2014 launches One To Watch prize.
Liverpool music's ones to watch in 2014 – the new breed to listen out for on Merseyside.
Liverpool's gig calendar 2014: Guide to essential gigs not to miss in the first third.
Comments
comments