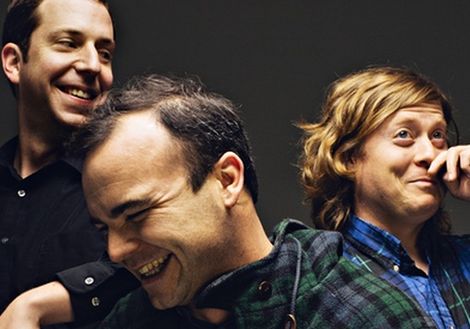 Baltimore's Future Islands follow up their Letterman display by bringing Singles to Liverpool.

What's next level for buzz band?
We're not sure. But there's surely no hotter band around than Future Islands right now. The talk of SXSW, the toast of the internet and inventors of 2014's finest dance move – The Herring, there's no-one more celebrated than this Baltimore synth-pop outfit right now.
So it's with great cheer that we learn they're on their way to The Kazimier on Thursday June 5 bringing with them their new 4AD-released long player, Singles which is out today. How's that for timing?
If you've yet to hear it, make haste to the Guardian and stream the entire caboodle right now. But before you do, soak up their incredible performance on David Letterman below – and learn the Herring while you're at it.

Further reading on Getintothis:
The GIT Award 2014: the shortlisted nominees in detail
Getintothis teams up to find new music talent for Grand National 2014
Mellowtone cook up series of intimate gems including I Am Kloots John Bramwell.
Parquet Courts set for Liverpool summer outing at Kazimier.
Brian Jonestown Massacre to decamp in East Village Arts Club.
Andrew WK to party hard in Liverpool's East Village Arts Club.
Comments
comments