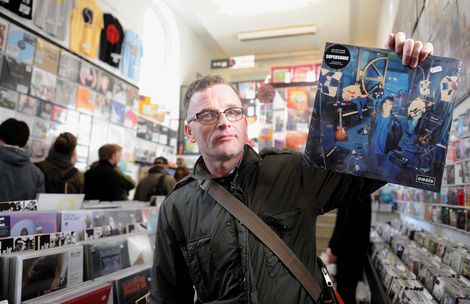 Liverpool crate diggers out in force as Record Store Day 2014 takes over city centre, Helen Davies captures the action.

Liverpool music fans queued from the early hours of this morning to snap up rare vinyl on Record Store Day.
Bars and shops across the city took part in the day, which aims to promote local record stores by selling rare records.
Among the most sought-after buys were ultra-limited pressings of songs by some of the world's biggest artists from the Sex Pistols to Jimi Hendrix and David Bowie.


The queue outside Probe Records
First in the queue at Probe Records for his Oasis Supersonic vinyl was Robert Wiley who was in the queue at 4am (lead picture).
3B Records on Slater Street took part in the event for the fourth year running and treated buyers to a DJ set while they browsed the records.
Jemmy Varley from the shop, which was open from 7.30am, said: "It's getting people talking about vinyl.
"It's good in terms of sales and off the back of it we get new customers. We've seen sales of vinyl increase by between 10 and 20 per cent every year for the last three years.
"We make an event out of it and have people turning up to do sets."
Another city centre music shop participating in Record Store Day was Probe Records at the Bluecoat on School Lane which was open from 8am with exclusive releases.
Bold Street's Dig Vinyl also joined in with the event before Dig DJs span tunes at a record fair at Mello Mello from midday.
For the full list of events still happening today across Liverpool for RSD14 click here.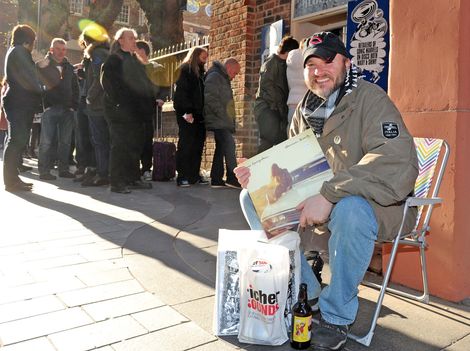 Pictures by Colin Lane.
Further reading on Getintothis
Liverpool record shop Dig Vinyl coming soon to Bold Street.
The Vinyl Emporium (Hairy Records) closes.
Getintothis on the death of the indie record shop.
Record Store Day in Liverpool – Wolstenholme Creative Space, Game Theory and more.
Getintothis on Record Store Day
Getintothis on Probe Records.
Comments
comments