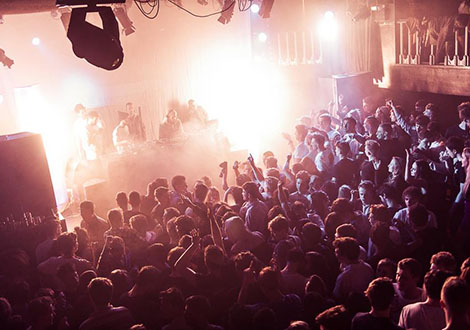 Getintothis' David Michael explores the phenomenon of Abandon Silence, and finds that being one of Liverpool's leading dance explosions isn't stopping them taking risks.

Since it's humble beginnings, club night Abandon Silence has been going from strength to strength, from the newly-reopened The Magnet, to The Shipping Forecast and now to tonight's venue East Village Arts Club.
Recent bookings for Abandon Silence include the likes of Paul Woolford, Four Tet and Joy Orbison, so it's with high expectations I approach tonight's show, headlined by Northern Irish DJ and production duo Bicep.
As we enter the venue, local trio Makes No Sense are warming up, with a very lively and bass-y warm up set. Unfortunately due to the late running of the preceeding gig, just as it really feels the trio are in their stride it's time for the next act, another Abandon Silence debutant Urulu.
Urulu, hailing from LA, provided over an hour of relentless house tracks, such as Mike Huckaby's reconstruction of Delano Smith's What I Do and Kink's E79, keeping the floor bouncing in preparation for the main event.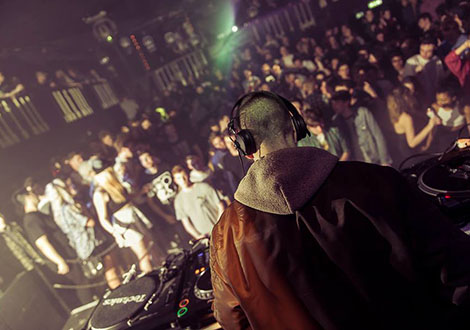 Headliners Bicep, despite the energy in the room, start off quite slow, showing their expertise and experience in their long sets that they are famed for. The first real hands in the air moment the duo provide comes through 90s house classic Gat Décor by Passion, which sends the crowd into sheer delirium.
From then on the duo just don't look back, and tracks like Colt by Dense & Pika, and Boddika's Soul What keeps the floor moving. By the time Bicep enter the final hour of their 3 hour set, every song is met with rapturous appreciation, Mr G's Daily Prayer and Floorplan's Never Grow Old, providing real sing-a-long moments that will talked about long after the night is over.
Bicep, it seems right now, can do no wrong, with a blog, label and clothing and it's this dedication to what they do which even has members of the audience proudly flexing their biceps towards the stage.
Ending the set with Satisfy from their recent Feel My Bicep release, despite many pleas to continue, this was sadly the end, and another successful Abandon Silence night had come to a close.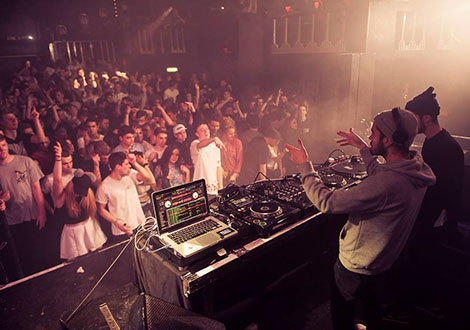 The next time I attend Abandon Silence is in February at the charming Kazimier venue. It's long since sold out, with people begging for tickets online. Tonight's bookings are all making their debuts, demonstrating that Abandon Silence, despite recent success, are not about to play it safe.
After a lengthy and wet queue we enter, but spirits inside are anything but dampened. Leon Vynehall is demonstrating exactly why he's a producer who everyone is tipping for a big 2014. With a forthcoming release on Martyn's 3024 label, Vynehall is finally receiving the plaudits he so richly deserves. Set highlight comes with Prince's Controversy causing enthusiastic attendees to jump on stage with delight, an occurrence that happens repeatedly throughout the night.
Making use of the Kazimier's unique space means that tonight the courtyard is hosted by Chester's The Mango Club, and despite the stellar lineup that's going on inside, it's equally as busy outside.
Following Vynehall is Tom Trago, one of a couple producers who's currently leading Amsterdam's recent house revival, however to pigeonhole Trago to house would be misleading, with the producer bringing in elements of funk, disco and elements of jazz into his own unique genre-crossing sound. Throughout 2013 Trago has been playing his Light Fantastic live set, tonight though sees Trago return to behind the decks, and a chance to hear him dip into his own record collection, although predictably it's Trago's own sample driven disco anthem Use Me Again that delivers the real euphoric moment of his set.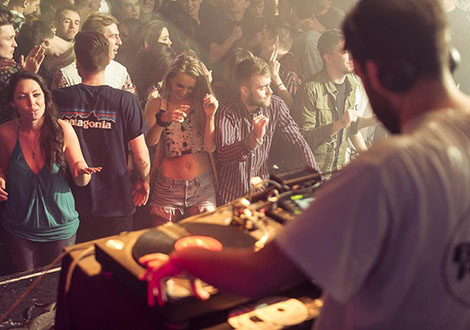 Adding another dimension to tonight, is a visual screen in front of the DJs, but although it's clever, it acts more as a barrier disconnecting the performer from the audience, and we're pleased to see it lifted for the final act Mano Le Tough. Mano already played Manchester earlier in the evening, but is clearly not phased by his quick dart down the East Lancs road, and is soon in full control with tracks such as Dahlbäck & Dahlbäck's remix of The Knife's Pass This on and Âme's remix of Sailor & I's Turn Around. It's this reading of the crowd that makes Mano Le Tough such an excellent DJ – it's not too heavy, nor light, but it's perfect for the weary legs to see out the final hour and another memorable night.
Abandon Silence's fourth birthday show is on May 31 at the Kazimier featuring A Guy Called Gerald, Brawther, Underground Paris (My Love Is Underground), Seb Wildblood, Apes, SESSION VICTIM (live), Romare, UNKNWN (live), No FaKin Djs, Bolts, Chris Hanna, Audio Asylum, Shadow City, Andrew Hill, Harry Sheehan, Rich Furness.
Further reading on Getintothis:
LightNight Liverpool 2014: Cathedral, Black-E, FACT, St Luke's Church – picture gallery.
Liverpool Sound City 2014: Review round up and top 10 bands of the festival.
Liverpool Sound City 2014: Picture gallery from all three days of the festival.
Liverpool Sound City 2014 – all the bands reviewed from the three days.
The Label Recordings: Hooton Tennis Club and The Inkhearts
Dan Croll: The Kazimier, Liverpool
Moats: Snakepit
Liverpool Music Week 2014: 10th edition of city festival announced.
Comments
comments