Remembering a forgotten Liverpool in one of the city's newest, most celebrated buildings, Getintothis' Michael Fowler enjoys the live music of Bright Phoenix at the Everyman.
Jeff Young's poetic new play, Bright Phoenix, currently running at the Everyman Theatre, features incredible live and original music, and remembers a forgotten Liverpool that's still very much with us.
Our city is getting ever more new. New shopping centres, new upcoming areas and, funnily enough, new (RIBA Stirling Prize winning) theatres, yet every time we leave or arrive back home to the train station, we see the long forgotten Lime Street, tired and crumbling, drunk and odorous.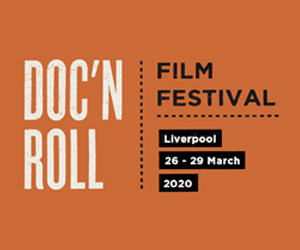 It is Lime Street's dilapidated Futurist Cinema that places the setting for Jeff Young's poetic and romantic new play Bright Phoenix.

The play tells the story of Lucas returning to Liverpool after 20 years of being away and meeting up with his raggle-taggle gang of old friends, The Awkward Bastards, while the narrative fluctuates plentifully between the characters' childhoods and present day states.
The death of Lucas' friend, Alan Icarus, hangs over his head, and his friendships have grown weak, together they occupy the old cinema where they spent their youth and attempt to breathe some life back into the place.
Jeff Young's writing stands out for its dirty lyrical rants, samurai-sword-sharp dialogue and devilish wit. Inside jokes of the town such as "Fuck the Matrix" are used hilariously, but sparingly enough that it wouldn't alienate any wools who happened to stop by.
Bright Phoenix's performances are supported by live music, but you'd be way off if you called it a musical. Featuring music composed by Martin Heslop, all the actors sing or play instruments, and a band remains on the stage throughout, themselves characters in the play.
In the band you may recognise Liverpool solo artist and Euros Childs flutist, Laura J Martin, who has the most beautiful and incandescent of voices. An instrumental version of her track Red Flag is also featured in the play to brilliant, tension raising effect. Along with Laura is the talented Vidar Norheim, of Wave Machines fame.
The performance of the musicians and the actors is a joy to watch, with the whole audience warming to Rhodri Meilir's dejected, one eyed character Spike and the short but scene-stealing performances of Kieran Urquhart, the cocky young dealer, Calumn.
Bright Phoenix is a truly breath taking mix of visuals, music and performance, certainly one of the best plays Getintothis has been to see. It would be crying shame for anyone in Liverpool to miss it.
It's only on until the 25th October, so get moving.
Comments
comments