For those in search of inventive kruat-influenced indie-folk, Getintothis' Paul Higham brings news that The Phantom Band will be making a return to Liverpool in October.
Barely a year after they last played Liverpool, Glasgow art rock outfit, The Phantom Band are set to make a rapid return to the city with an October date at The Shipping Forecast.
The ever-inventive Chemikal Underground signed band artfully meld indie-folk with more outré krautrock influenced rhythms, propulsive psych-rock, math-y prog and warped electronica into something unique. Having seemed to be on an extended hiatus while members pursued other projects – singer Rick Anthony's solo album, No Selfish Heart released as Rick Redbeard comes highly recommended – the group returned last year with not one but two albums released in quick succession.
Strange Friends was released in June last year to largely positive reviews. Full of rousing choruses, joyous anthems, chugging motorik, blistering guitars and expansive vintage electronica it is on the face of it an unlikely triumph. Bringing together such diverse influences by rights shouldn't work. Yet rather than degenerate into a messy muddle, the result is a triumphantly skilful blend into an exciting whole.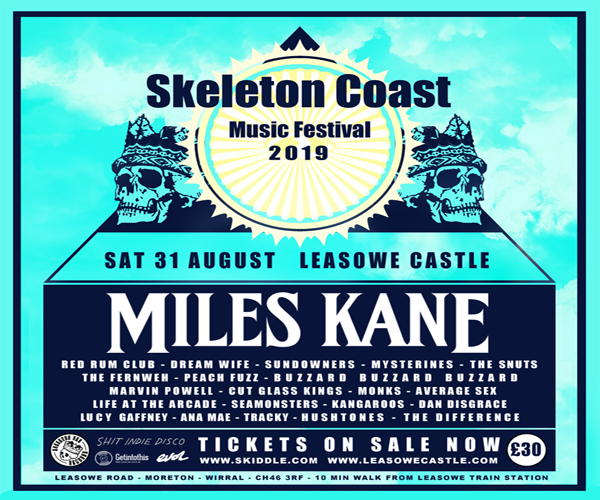 The follow-up and anagrammatical Fears Trending was released earlier this year. Although the product of the Strange Friends recording sessions it is an altogether darker affair. Brooding and melancholic, at the album's heart is a running battle between guitar and synth as light and dark compete for attention. All the while Rick Anthony's distinctive Scottish burr reminds that, were you to chip away at them, The Phantoms retain a folk core, albeit one of the most unusual folk bands around.
It is this celebration of the unusual that makes The Phantom Band such a compelling live band and this gig will no doubt prove a highlight of Liverpool's autumn gig calendar.
UPDATED: Sadly the band have had to cancel their gig after their gear was stolen in Lille. We wish the band well – and hope they come back to Liverpool soon.
Afraid that once again all of our gear has been stolen. All future dates are cancelled. Sorry

— The Phantom Band (@ThePhantomBand) October 21, 2015
Ouch. pic.twitter.com/HITyjKLhOT — The Phantom Band (@ThePhantomBand) October 21, 2015
@ThePhantomBand wow 🙁

— Nicolas (@VctrnDLV) October 21, 2015
The Phantom Band will play The Shipping Forecast on October 22 2015. Tickets available here. 
Comments
comments