On a cracking night of youthful nostalgia, Getintothis' Emma Walsh gets misty-eyed for the sugar-coated pop of days gone by – and reveals news of a final 10 Bands hurrah at The Kazimier in December. 
A 10 Bands 10 Minutes night can sometimes be a bit like a Now compilation album. One half will be pure killer, the second tape might be a bit more miss than hits. When it came to the Boybands/Girlbands edition we feared one or two bands might not be able to live up to the Smash Hits, sugar-coated teenage dreams of your youth, but the penultimate 10 Bands 10 Minutes did not disappoint.
As The Swapsies kicked things off with a glockenspiel version of Spice Girls you never realised you needed to hear. Sadly, depleted in numbers like an end of the road boyband, The Swapsies reminded us that when B*witched rocked out Concert Square some years back there was only two of them too. But the duo did admirably on reduced numbers, bringing us right back to our salad days with a chipper version of Five's Keep On Movin'.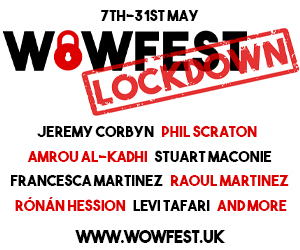 Cruising dangerously close to filler element of the evening, Beach Skulls sedated the crowd somewhat with another Spice Girls classic, 2 Become 1. Who knew you could make pop so moody and so bloody boring? There may have been other covers, we couldn't tell you what they were, we'd slipped into a stupor. It's one way to make vintage pop your own, but it's not really our cup of tea.
From there on in things just got ridiculous.
Scarlet took things backwards, putting a 90s twist on a naughties favourite, Busted's stalker confessional, What I Go To School For, while also delivering two exquisite originals that kept us hooked – quite a challenge on a 10 Bands night. We knew we could rely on punk's Pardon Us to bring a more obscure edge to things, if you can count Bananarama and A1 as obscure. Caught in the Middle was a mediocre pop song but as a punk cover it's a knockout.
She Drew the Gun and Puzzle brought us both the old skool and regenerated magic of Sugababes, the latter also reminding us how bloody awesome Backstreet Boys actually were.
It's not often that we welcome original tracks from artists on 10 Bands nights but we could've listened to an hour long set from Jennifer Davies, another incredible female vocalist (the fourth out of seven bands, usually unheard of in gig line ups). Up until now there sets had been good, fun, plenty of sing-a-longs, but Davies cranked things up beyond belief. Talk about polished. And then, she brought TLC to the party. Seeing The Kazimier audience under a neon chandelier with arms raised and voices joined in unison to No Scrubs – it really was majestic.
As Big Safari took to the stage clad entirely in white we were a little puzzled, the parka jackets and fur lined capes were even more bewildering, but suddenly, it all became clear: E17. How could we have been so blind? Singer Ste Lewin had to throw off what looked like the hide of a polar bear before he passed out under the stage lights and then, then he brought the funk with Five's If Ya Gettin' Down. 
Any veteran of the 10 Bands nights will know what to expect from Man in the Dark. They've blown our minds on more than one of occasion, but even we couldn't have predicted hearing the unforgettable opening line of Liberty X fame coming out of their fantastic mouths. Throw in a Destiny's Child mash up and a sweaty rendition of Girls Aloud's debut belter Sound of the Underground and you have the biggest contender for set of the night.
Married to the Sea brought the tom foolery we know and love them for, joined on stage by two stunning female vocalists,they introduced a competitive element to the set admitting from the get go that the girls would undoubtedly win. Looking at the running form throughout the night, the ladies definitely had the edge. Treating the crowd to a bash at Wilson Philips and New Kids on the Block but the undeniable highlight of the night was the closing Take That tribute with Never Forget. 
And just to drop the cherry on top of a cracking night, the guys announced a last jaunt at The Kazimier this December with a Best Of celebration to look forward to.
Pictures by Getintothis' Martin Saleh and Chris Flack.
Comments
comments