As FACT offer us an early Christmas present with a weekend of new music documentaries, Getintothis' Michael Fowler has a look at the Doc n' roll weekender to see what's rocking in the aisles.
Music documentaries are going through something of a golden age this year having already seen some incredible titles take to the big screen or on demand streaming services, Amy, Cobain: Montage of Heck, What Happened Miss Simone? It seems here in Liverpool the best have been saved until last as UK music documentary festival, Doc n' Roll, is making Picturehouse at FACT the first destination on its best-of-the-fest regional tour.
Well known in London for selecting left-of-field music titles ignored by cinema programmers, Doc n' Roll's Weekender promises five specially curated films chosen with Liverpool audiences in mind. Expect Q&As and premieres of films featuring Sleaford Mods, Paco de Lucia, Run DMC, The Flaming Lips and The Residents.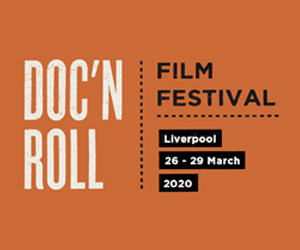 Read our review of The Sleaford Mods at the Kazimier earlier this year
After their ball busting performance at The Kazimier earlier this year, Sleaford Mods: Invisible Britain with director Q&A shows the most exciting and uncompromising British band in years sticking two fingers up to the zeitgeist and articulating the rage and desperation of those without a voice in austerity Britain.
Don Hardy's film Theory of Obscurity follows the still active, ever mysterious, multimedia collective, The Residents, whose identities have remained unknown since the late 60s. Much of Liverpool's creative vibes and costume departments owe their craft to these innovators.
There's an intimate and exhilarating look at the life of legendary flamenco guitarist Paco de Lucia, in Paco de Lucia: A Journey composed of modern-day interviews with the likes of Carlos Santana and a wealth of archival footage.
Venture into the New York scene of latin boogaloo in We Like it Like That and explore the lesser-known, but pivotal moment in Latin music history from its origins to its recent resurgence in popularity, We Like It Like That tells the story of a sound that redefined a generation and was too funky to keep down.
Finally getting everyone in the Christmas spirit, Jingle Bell Rocks! delves into the minds of some of the world's most legendary alternative Christmas music creators. The film includes interviews with Rev Run, Wayne Coyne and John Waters; and a mix-tape of twelve of the weirdest, wildest, most poignant Christmas songs you've never heard.
Doc'n Roll Weekender will take place from December 11-13 at Picturehouse at FACT.
Comments
comments