As The Old Silent return with their first song for two years, Getintothis' Will Neville cops an ear.
The Old Silent revealed Feel My Own Ghost online last week, their first release since their self-produced double-sided single in June 2013.
This new song shows a considerable advance in terms of both the songwriting and its production with Al Groves behind the desk, who has previously worked with the likes of Elvis Costello and Ian Broudie. Fellow LIPA graduate James Mellor was on engineering duties.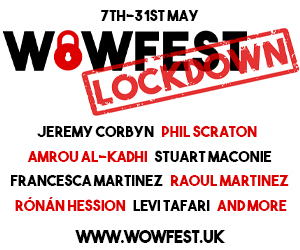 Previous releases Ever You was yearning while Ill Wind featured some fine mass harmonies and in the new work singer/guitarist Ste Forshaw's voice carries the tune and intriguing lyrics effectively, with ample support from the rest of the band in Frank Johnson on guitar, bassist Lewis Fieldhouse and Alun Matthews on drums.
Their atmospheric, cavernous sound calls to mind the likes of Mercury Rev, Sigur Rós and Low, mixed with the stridency of a Steve Earle or John Hiatt.
The track was cut at The Motor Museum, just off Lark Lane, and stays just on the right side of bombast, and is certainly the sound of a band growing into their own skins.
The band told us, "We wanted a more polished sound without getting rid of the vibe so when Al Groves at The Motor Museum asked us to come down that was a bit of a no-brainer. Al has helped us refine the sound really. We've also concentrated a bit more on the west coast driving music vibe and left the more folky stuff out on recent stuff we've written."
The Liverpool/London-based outfit played their first (and no doubt last) gig at The Kazimier in November, supporting Loveless, while they have previously supported Morcheeba on several dates.
Comments
comments