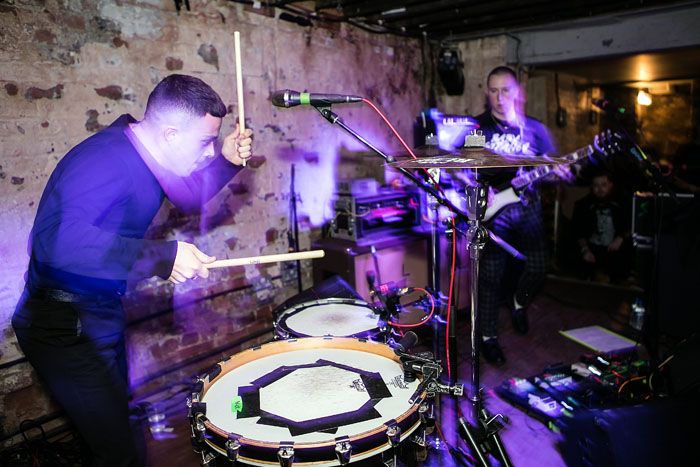 From Irish songwriting juggernaut Hozier to the venomous duo Slaves, Liverpool has plenty to go see this week as Getintothis Craig MacDonald explains.
Having seen some outstanding acts grace our city with their presence last year, the bar has been set at a lofty height for promoters and venues alike to make 2016 even better. The quality in the spectrum of talent on display this week shows that they are very much getting things off on the right foot.
Tuesday finds the multi million selling songs of Irish giant Hozier making a stop off in the Empire as he continues to roam the globe in support of his eponymous debut album. If you would really like to hear Take Me To Church for the thousandth time then there is no doubt you will get to hear it hear. Support on the night comes in the form of the summery sounds of Bray trio and Hozier' label mates Wyvern Lingo.
Also making an appearance in town on Tuesday, a far more rachous event comes in the form of Mercury Music Prize nominees Slaves. The much loved rabid gritty punk pairing return to our fair city when they tear up O2 Academy in this rescheduled show as part of their Are You Satisfied? tour. Expect this to be loud, sweaty and full-on from if their previous Shipping Forecast gig is anything to go by.
Check out our full gig listings here.
Later in the week, with The Futureheads on a hiatus, Ross Millard has combined with members of Rivals to form Sunderland four piece Drifts who make an appearance at Maguire's Pizza Bar on Friday. With brooding guitars and continuing to stick to their North East roots, they will easy please fans of the original bands as well as gain new supporters. With Break-Ups, Pardon Us and Arms At Last also on the bill, what better way to start your weekend.
Finally, taking influences from grunge and blues, quartet Brand New Zeros make a return to the Lantern Theatre this Saturday as they bring their self titled debut album to town. Fronted by Ronan MacManus, the brother of Elvis Costello proves that the gift of music is rich in the MacManus clan.
Comments
comments